St+art Patna 2019 took place at the prominent location of the city's 'Vidyut Bhawan' (lit. electricity complex), where throughout the month of October artists Alaniz, Munir Bukhari and Johnson Singh worked to create five large-scale murals around the themes of energy, power and ecology.
Vidyut Bhawan, a campus of offices of The Bihar State Power Holding Company Limited (BSPHCL) is the government body that provides 24-hour electricity to the entire state of Bihar. In recent years, under the purview of the Indian government's initiative of building 'smart cities', the BSPHCL has built community spaces such as a library, an auditorium and a cafe within its campus to serve public interests. Within their larger framework, they are also investing in thermal power plants that contribute in supplying green energy to households in Bihar.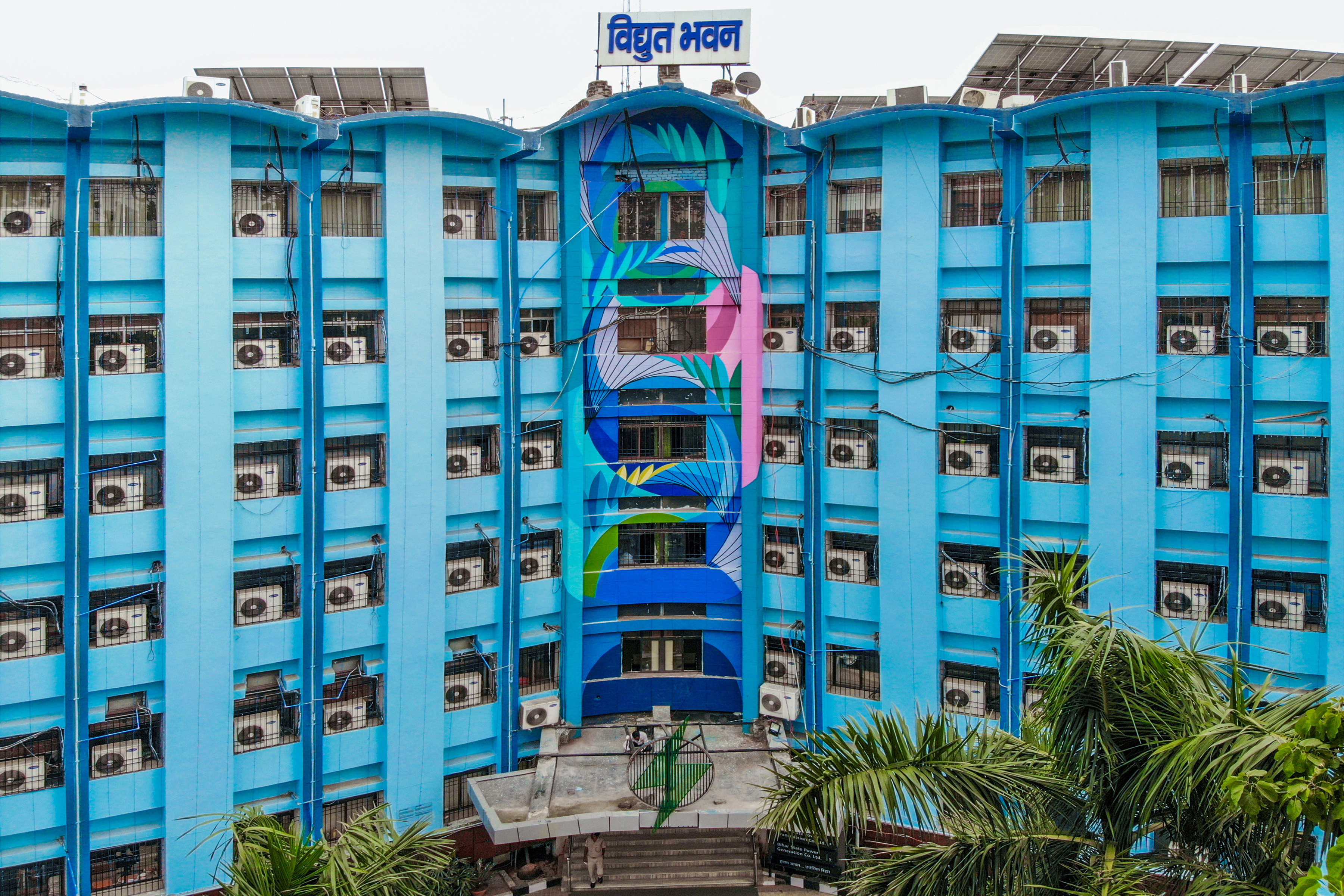 Located on facades around the BSPHCL campus, pieces created for St+art Patna pointedly engaged with the themes of energy and light, to both ignite conversations around building a more sustainable power ecosystem as well celebrate the efforts of the BSPHCL in that regard.

Additionally, as has been established the world over, art and culture play an important role in creating a truly 'Smart City' which made this an important project for more reasons than one. Not only did it allow us to contribute to the conversation around building a sustainable future, but a collaboration which was made possible because of the Bihar government's progressive forward-thinking approach also enabled us to situate street art at the center of a 'smart city'.