The city Mumbai is synonymous with Bollywood, the largest film industry of the world. The city functions around it, with every person touched by it in one form or another - either as a source of entertainment or livelihood. Yet very few people actually know about the origins of this industry. As part of St+art Mumbai 2014, Ranjit Dahiya from the Bollywood Art Project decided to pay a tribute to one of the most important, yet forgotten figures of Bollywood.
Credited with giving India its first full-length feature film Raja Harishchandra (1913), Dadasaheb Phalke is widely recognized as the father of Indian cinema. Because Mumbai's a city that has built itself over numerous histories, several important stories tend to lose prominence in its cultural imagination. With this mural, Dahiya wanted to bring the focus back to the original story of Bollywood.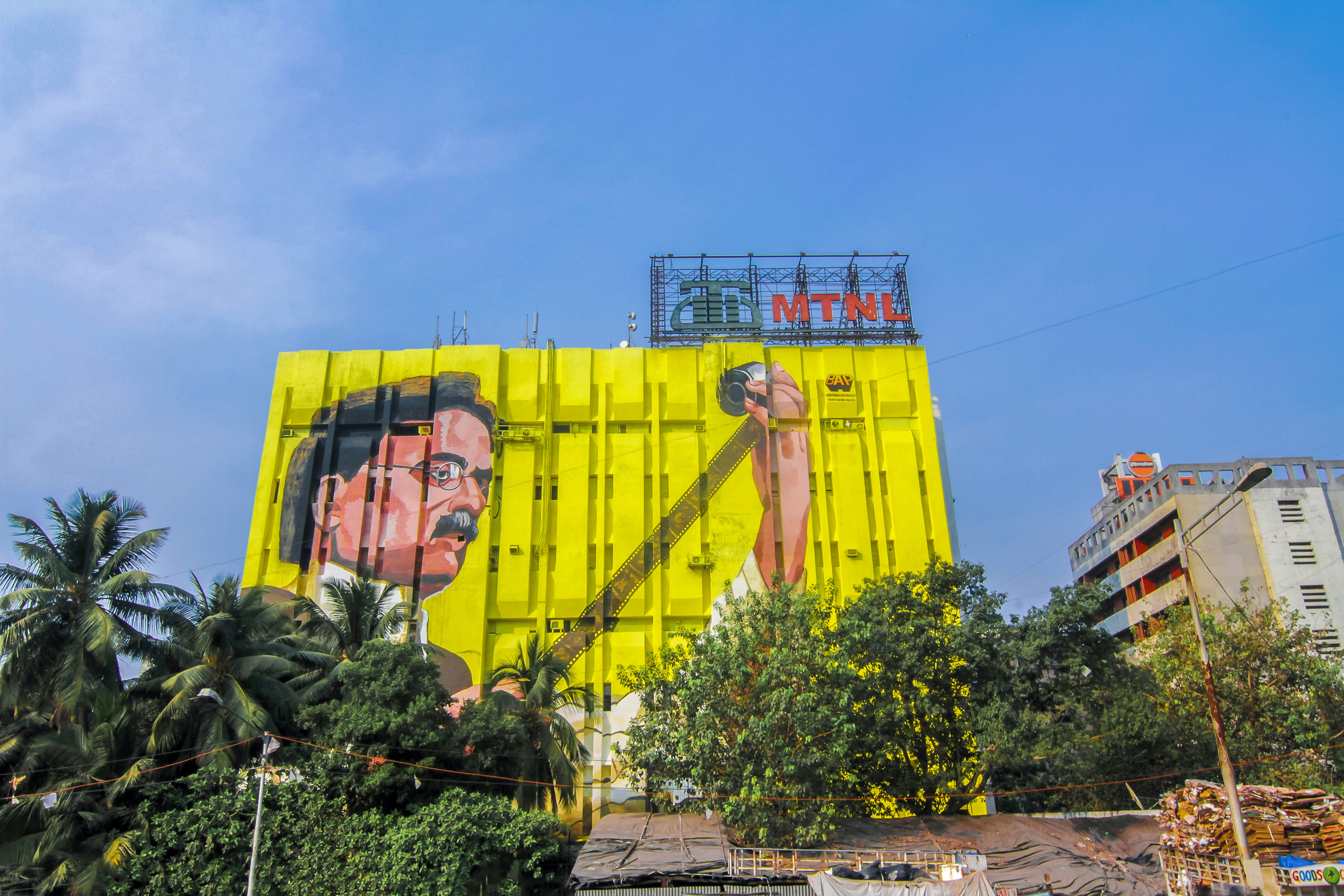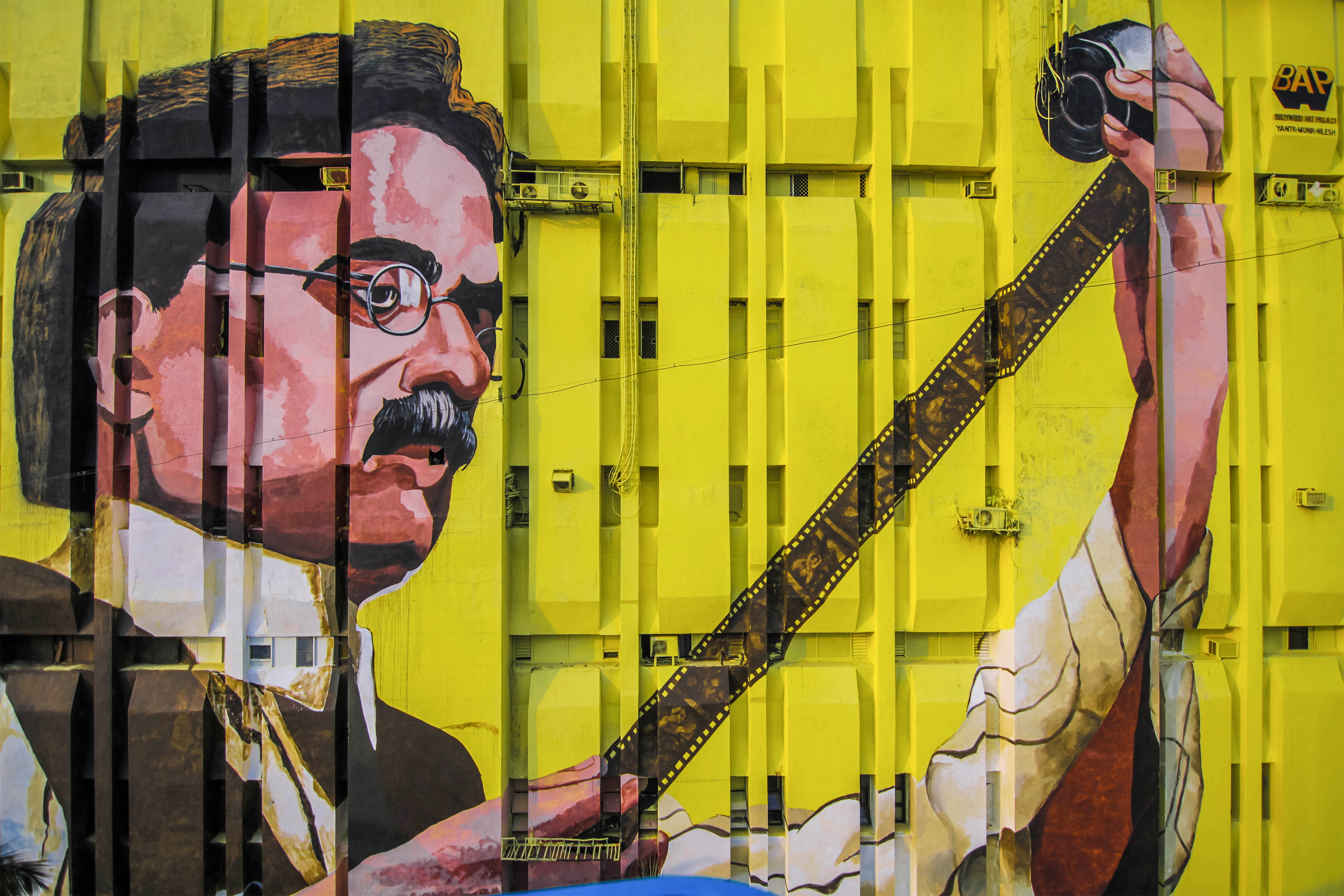 Keeping Mumbai's love for the film industry in mind, the one individual that I instantly thought of was Dadasaheb Phalke, who deserved the most prominent mural.
- Ranjit Dahiya, Bollywood Art Project
The MTNL building was chosen as the site for the mural because it was one of Mumbai's long-standing landmarks. The building (and later the mural) enjoyed great visibility from the Western Express Highway, off Bandra Reclamation.
Suitably corresponding to the importance of the building, the resulting artwork was also Dahiya's biggest mural at the time. Finished in collaboration with Indian artists Yantr, Munir Bukhari and Nilesh Kharade, it used 800 litres of paint and was completed over a span of 10 days.
Note: As of 2019, the mural has been painted over since the MTNL building needed extensive repairs. As much as that is a source of dejection for us that the mural is no longer there, it is also a reminder of the ephemeral nature of street art, and public space in general which is transient and constantly changing.