As part of St+art Mumbai 2017, Brazilian street artist Eduardo Kobra was invited to Mumbai to work at one of the city's landmark locations - the Churchgate Railway Station. The Churchgate Railway Station is one of the busiest stations, visited by approximately 6 lakh people everyday.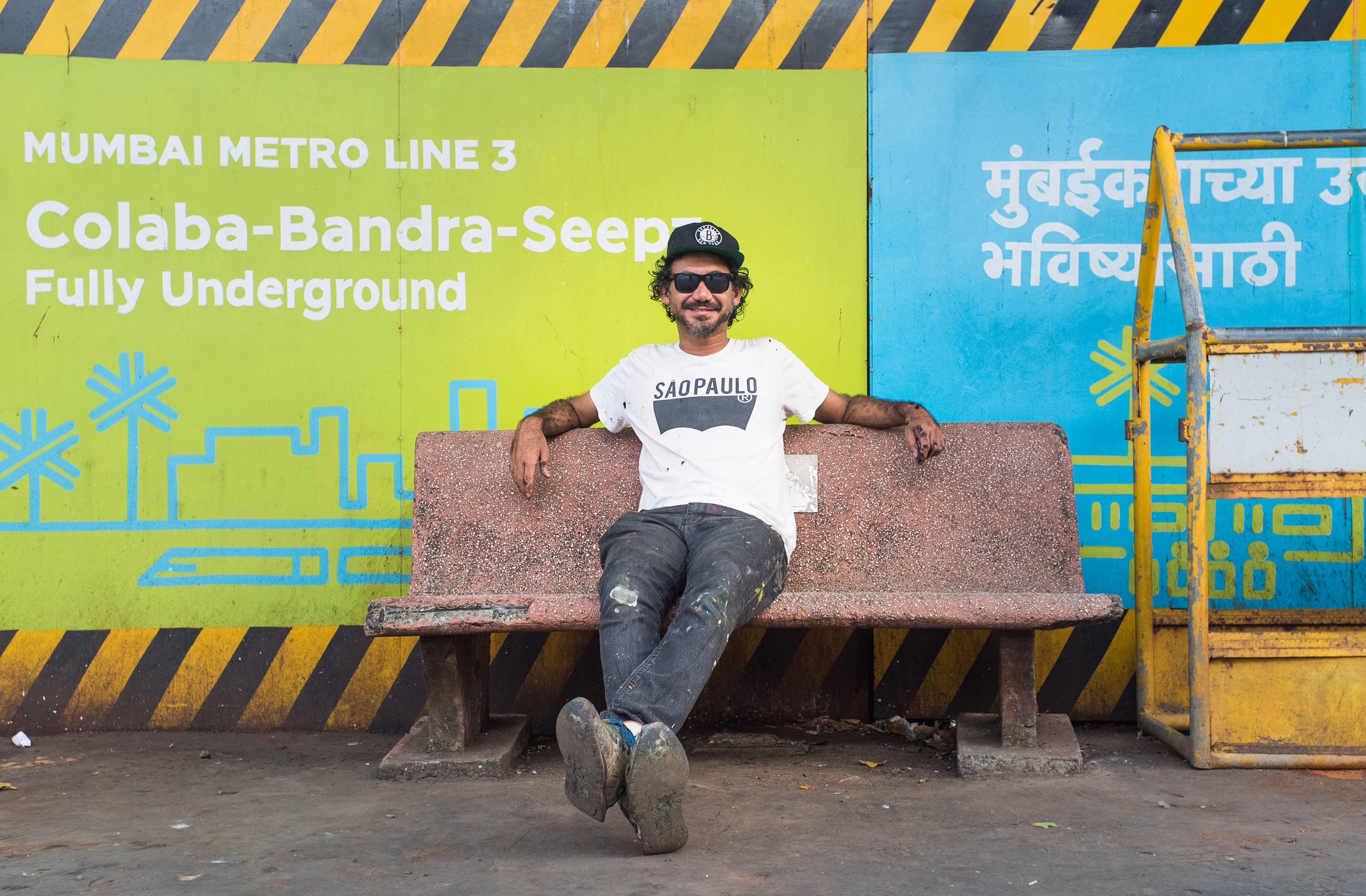 The location was chosen for its significance in the city's cultural and historical landscape. Being the first station of the Western Railways suburban line, Churchgate is an icon in its own right and has always been a landmark for the city of Mumbai. Matching the prominence of the location, Kobra chose to paint its facade with an equally important figure in India's history - an adaption of a photograph of Mahatma Gandhi getting down from a train, taken in the early 1940s by Kulwant Roy.
In 1893, Mahatma Gandhi was deported off a train in South Africa, prompting him to begin his life-long battle for civil rights and India's freedom. Additionally, the railways were an integral part of India's freedom struggle as they helped in unifying the movement. Finding a reflection of both these conceptual nuances in the photograph that was adapted, Kobra dedicated his work as a tribute to Gandhi's contribution to India's freedom struggle and his significance globally. Furthermore, a direct association between the train station and the democratic value trains hold in the lives of Mumbaikars.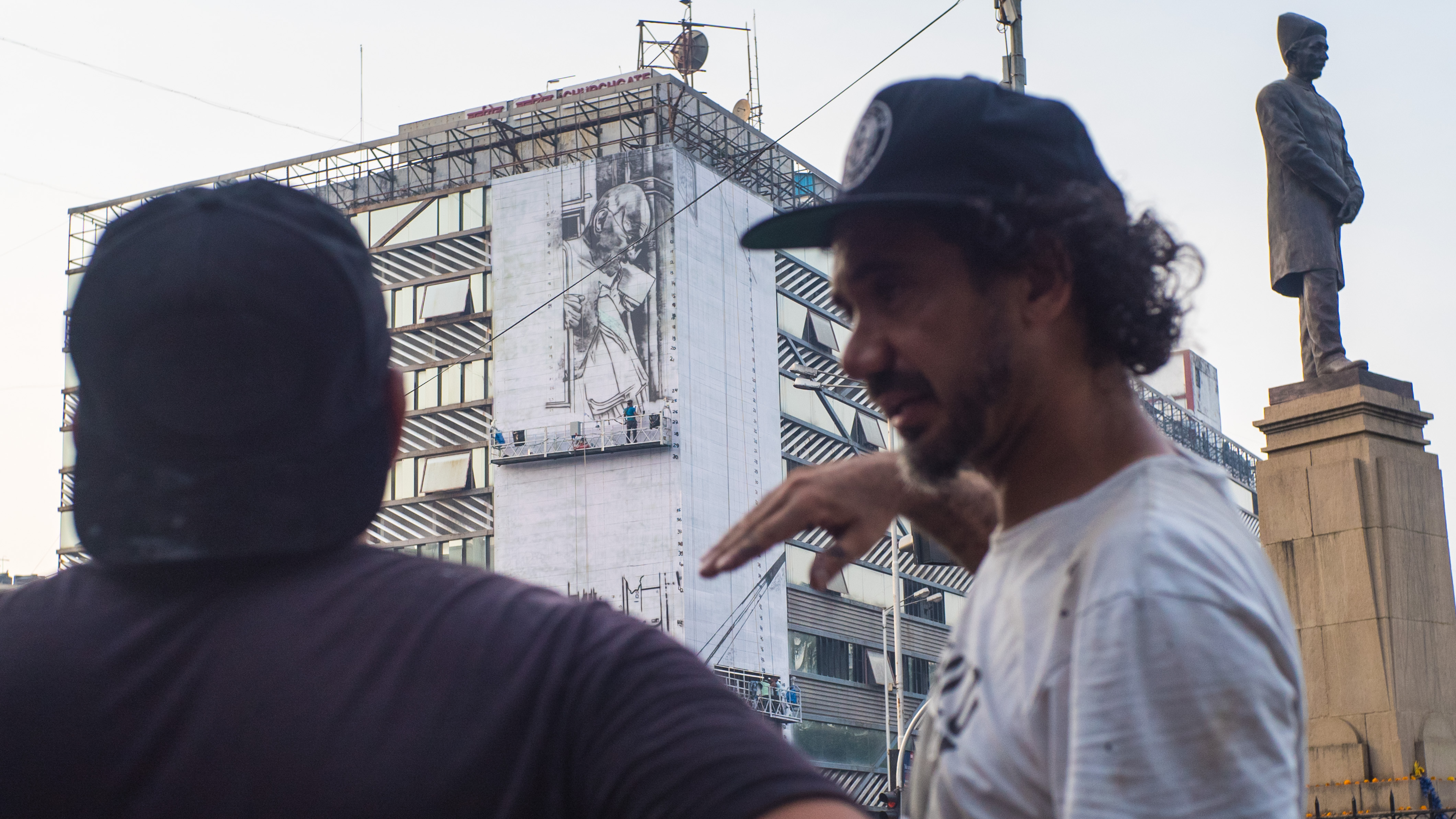 Along with presenting Kobra a massive facade to paint on, the station also presented a unique challenge of having two sides to it. Upon his arrival at the location, he began the process of gridding his composition and decided to paint the mural in an anamorphic style, making use of both sides of the surface to create a composite image.
Eduardo is recognised all over the world for his masterful tributes to historical leaders who furthered the cause of local and global peace. Similar to his photorealistic portraits in other parts of the world, he imbued the mural with rich colours and geometric kaleidoscope shapes in his typical style.
The artist hoped that the mural would convey a message of peace and harmony and encourage people to imbibe the values the Mahatma stood for - someone that now every passer-by at Churchgate station could look up to. Standing at an impressive 81 feet tall and 54 feet wide, the mural was completed over a span of 18 days.