As part of St+art Goa 2017 a collaboration with Serendipity Arts Festival, a series of large scale portraits of local Goans were placed strategically across the city. Taking inspiration from the larger-than-life cut-out poster culture of Tamil Nadu and neighbouring states, the project was conceptualised by designer and visual artist, Hanif Kureshi. It sought to celebrate archetypal Goan faces through a medium that was till then reserved only for famous personalities.
The project provided a chance for cultural exchange between the southern states while directing the spotlight towards everyday Goan stories. The cut-outs enticed various reactions from passers-by, mainly since such a grand display of commoners wasn't something the city had witnessed before.
The cut-outs for the portraits were painted by Bollywood artist Deepak Sarast and his team. For the project, cutouts were brought from Sarast's studio in Mumbai and assembled in Goa into imposing, 40-feet-tall portraits of regular Goan faces.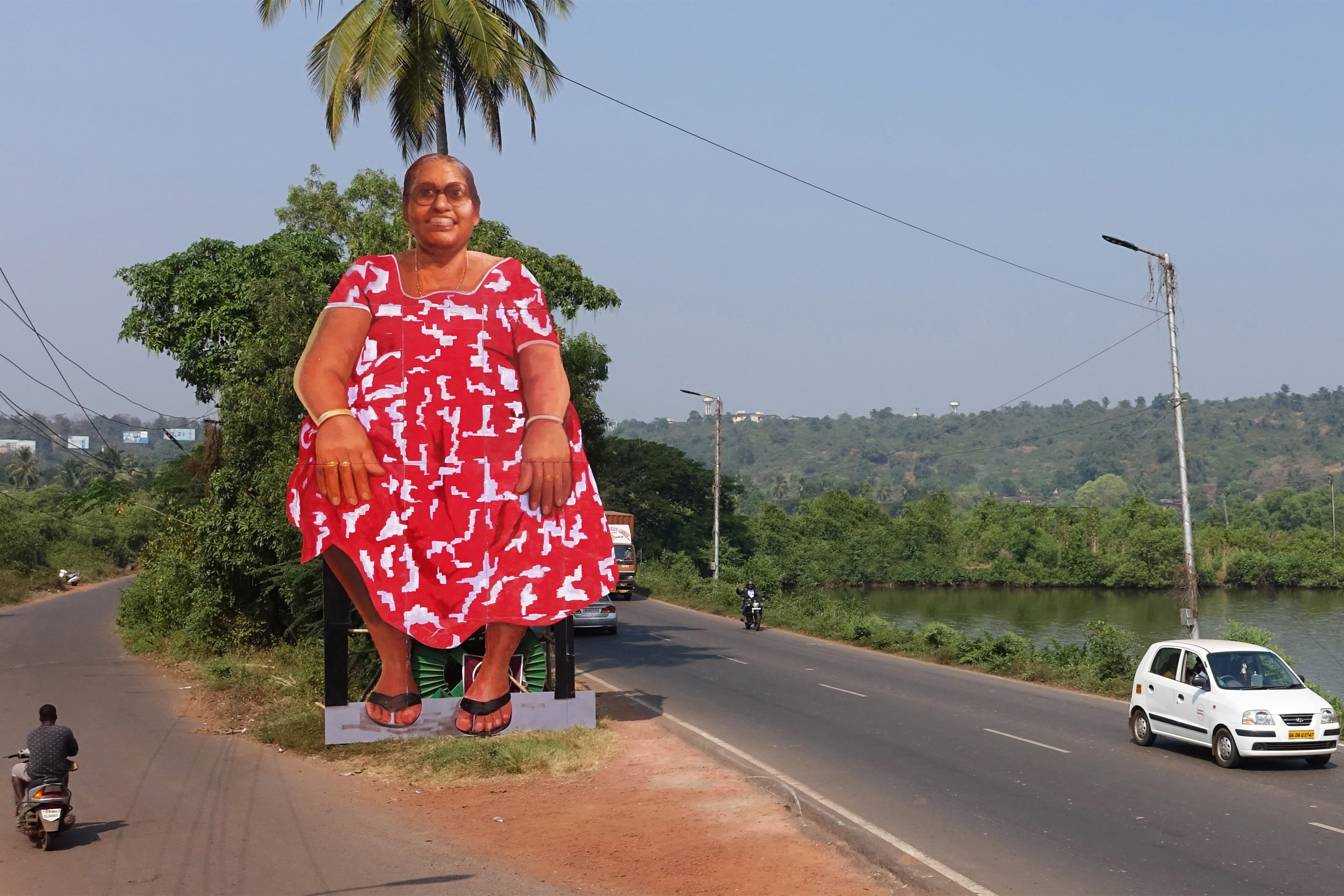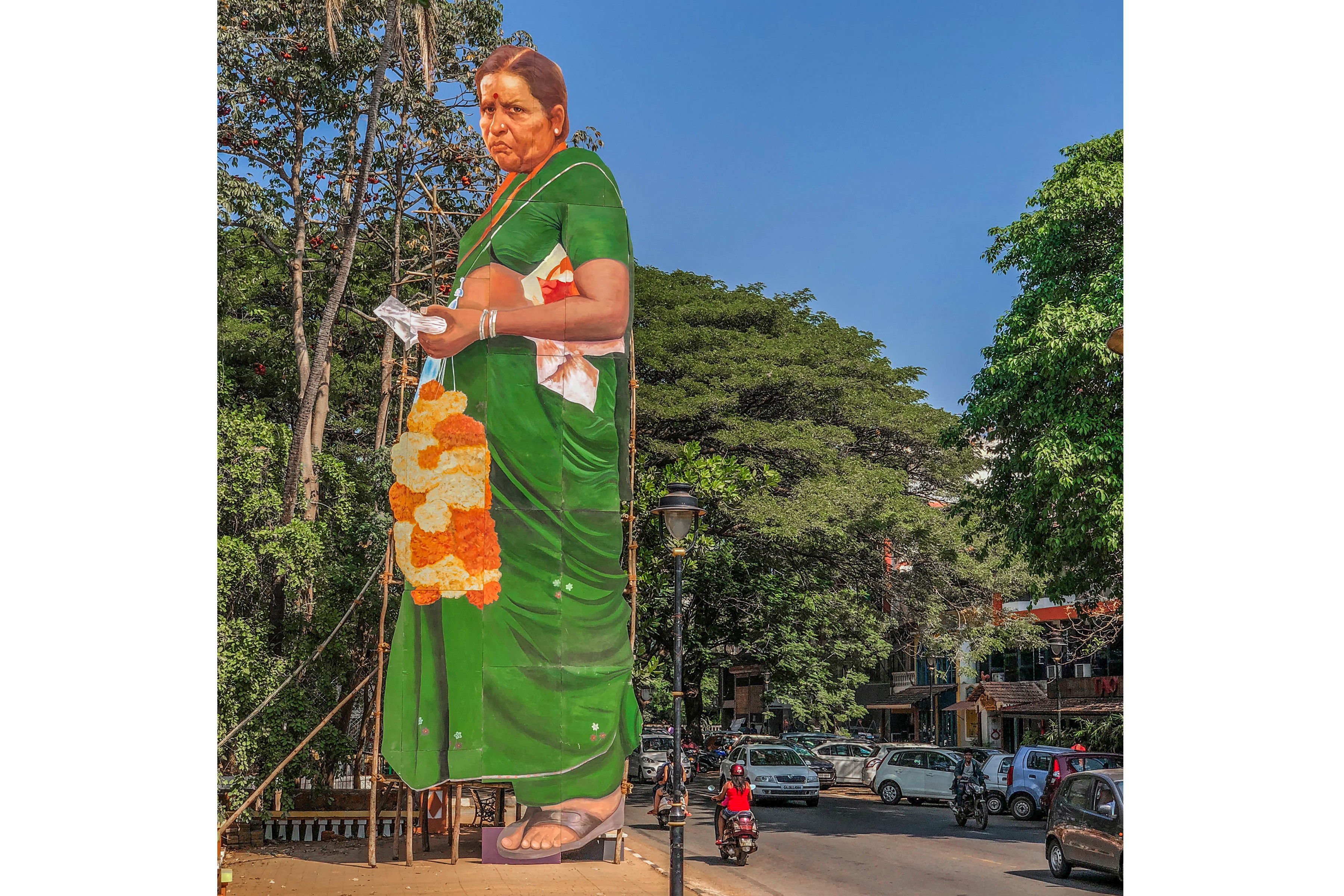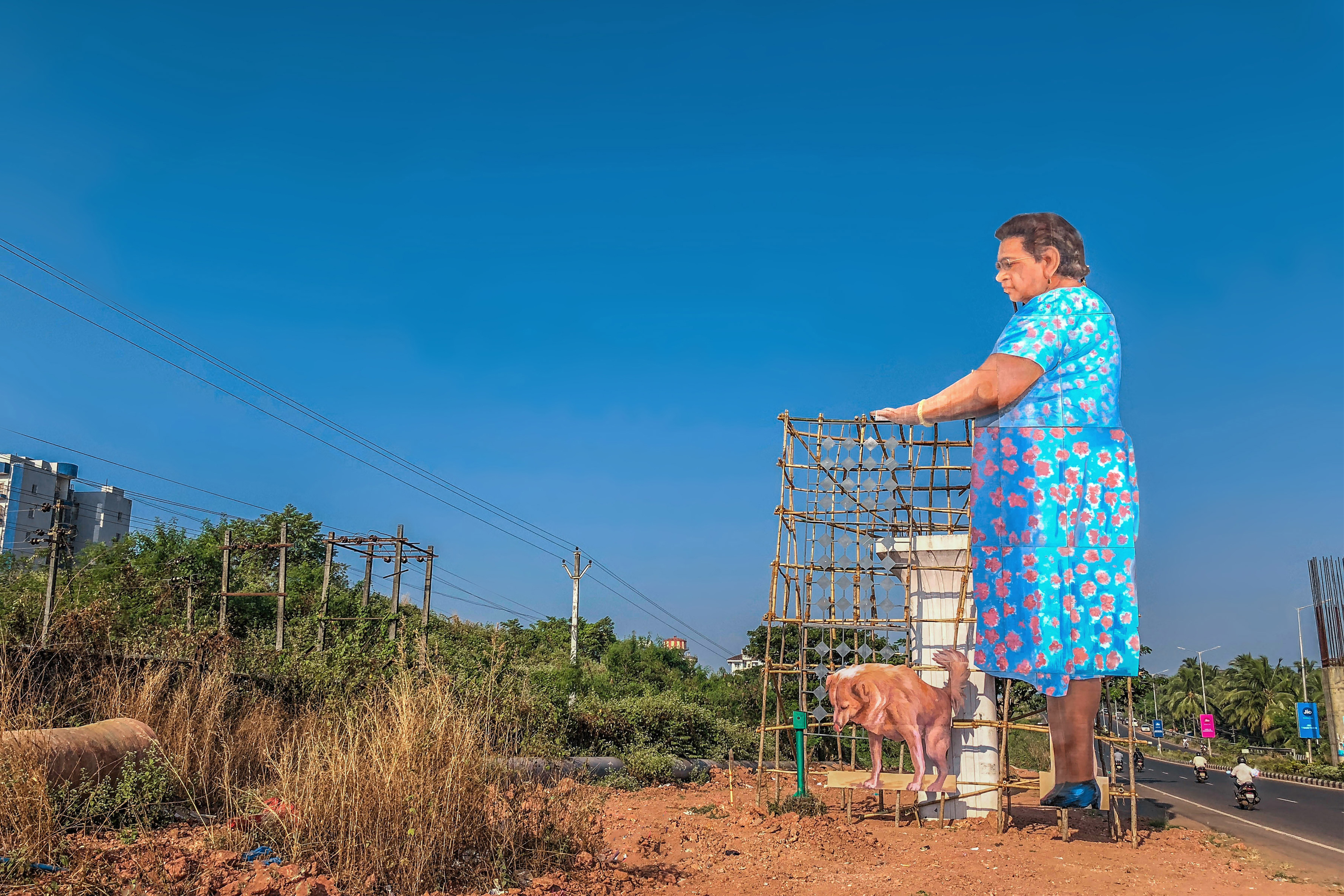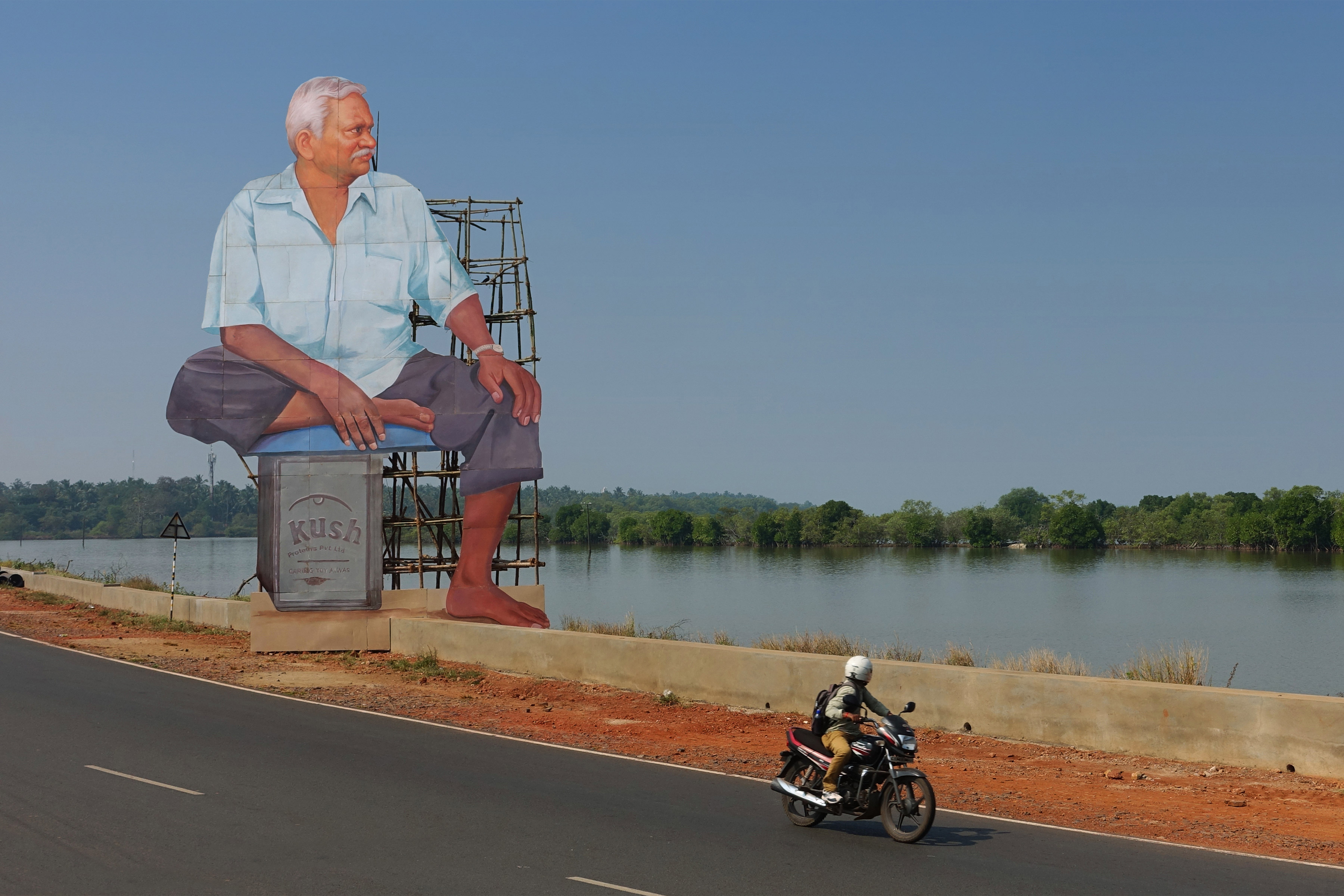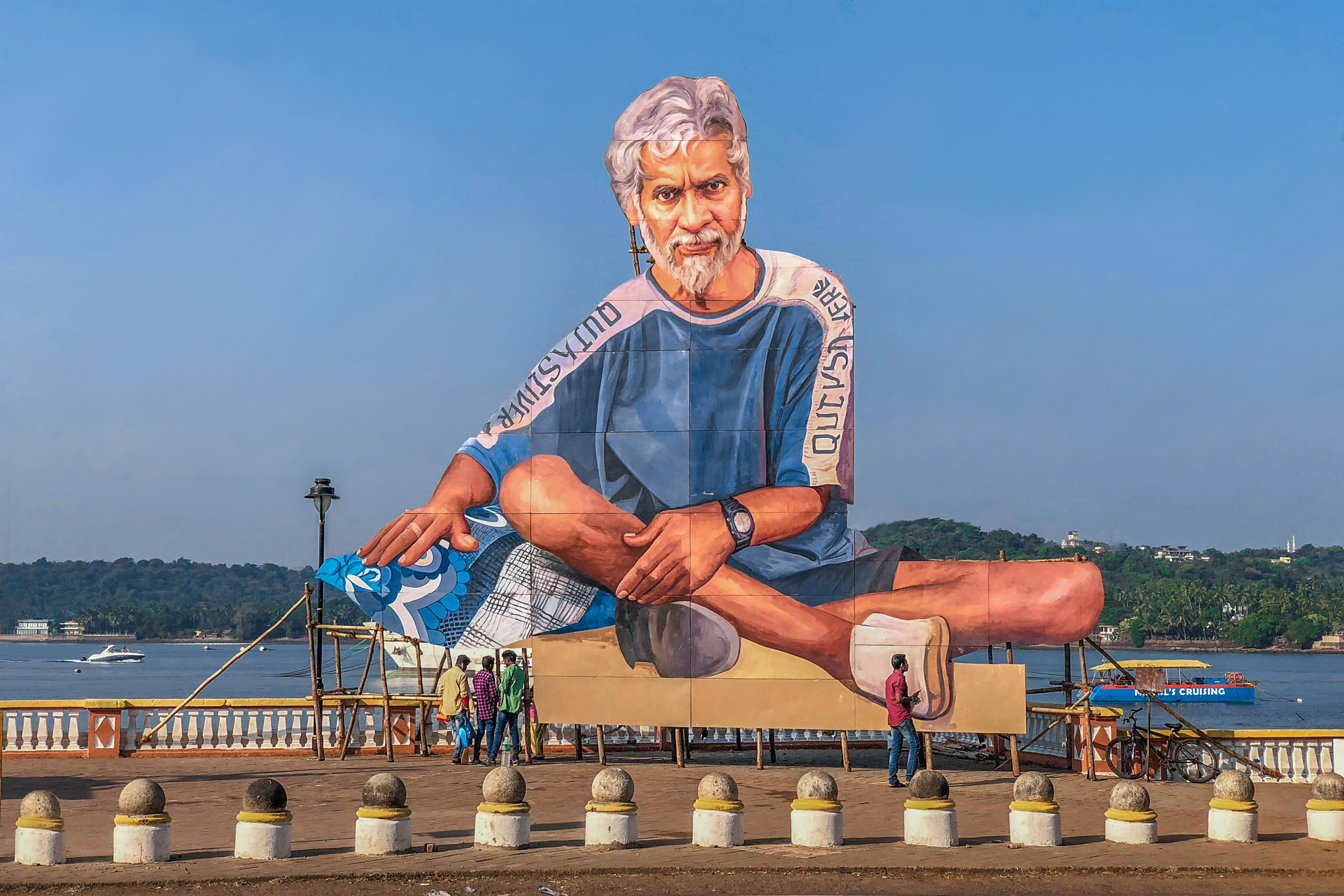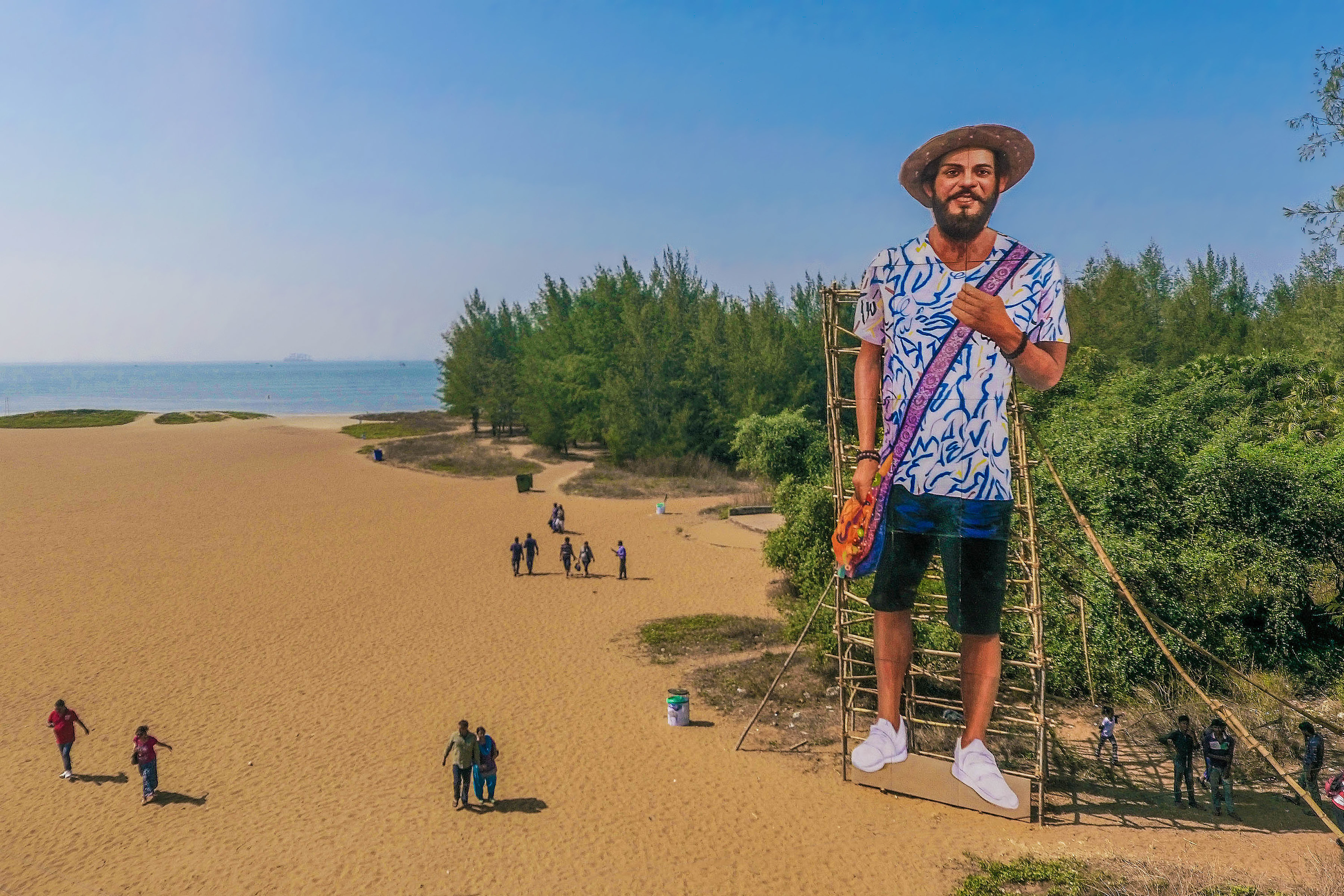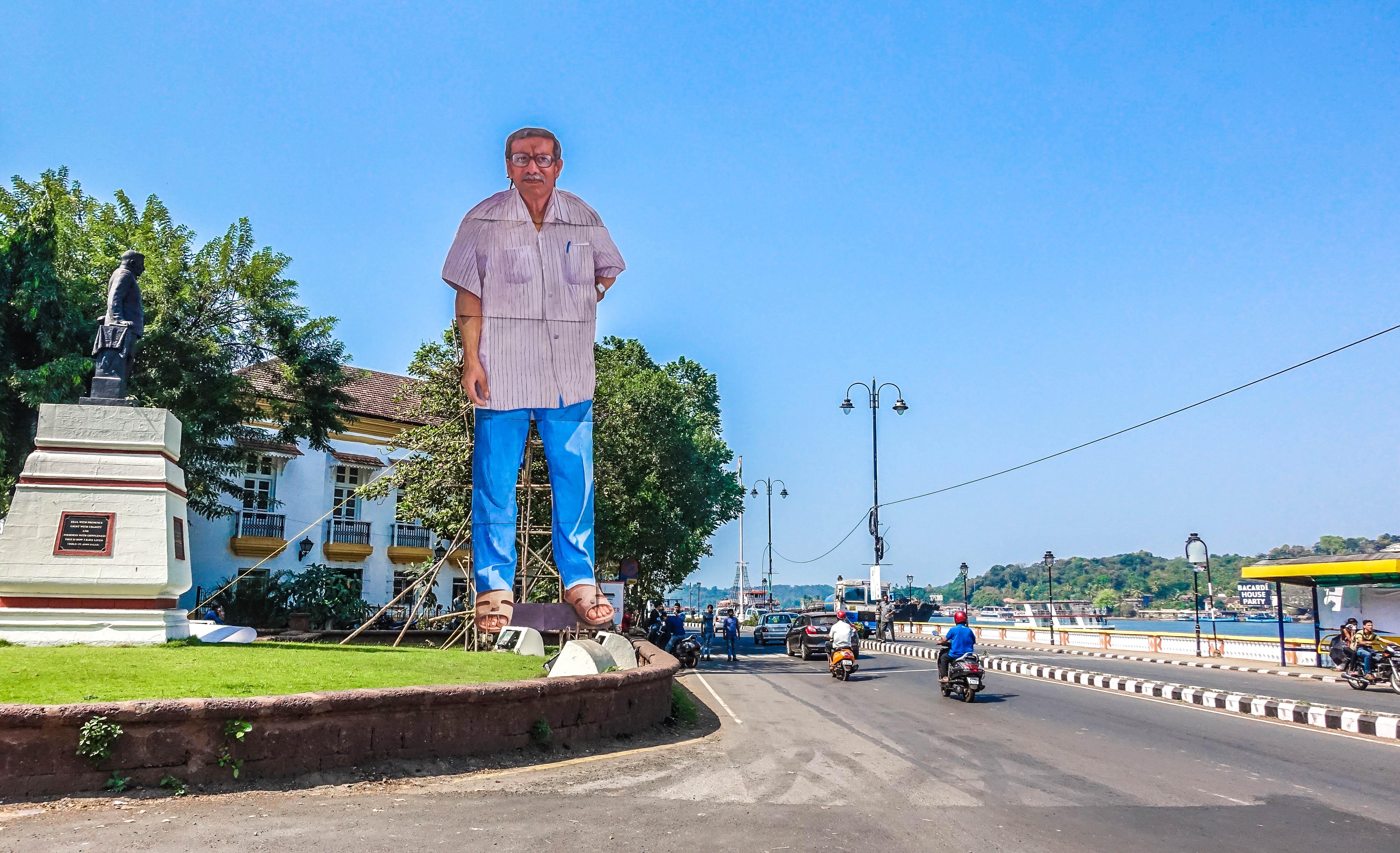 This project is also in continuation with the foundation's goal of empowering hand painting traditions of India, something that is being lost with the advent of technology. Painted movie posters have long been a part of the visual landscape of the country, and have also been a source of livelihood for a lot of artists. But over the years this tradition has been diminishing, with lesser opportunities for the artists to sustain themselves.
Auntie Maria's cutout has been showcased in its hyperrealistic beauty and its astonishing presence in La Défense, Paris.