The 'Art Stations' project is an endeavour by St+art India Foundation to transform transit spaces into walk-through galleries for the public. The project aspires to offer road and metro commuters an experience of art and culture through murals and installations thereby increasing the accessibility to art and making it more democratic.
In January 2016, St+art collaborated with the Delhi Metro Rail Corporation (DMRC) to create the first 'Art Station' of Delhi. This was the Govindpuri metro station. Italian artist Agostino Iacurci who paints characters in bold and solid colours wrapped the whole metro facade. He was assisted by students of GD Goenka University.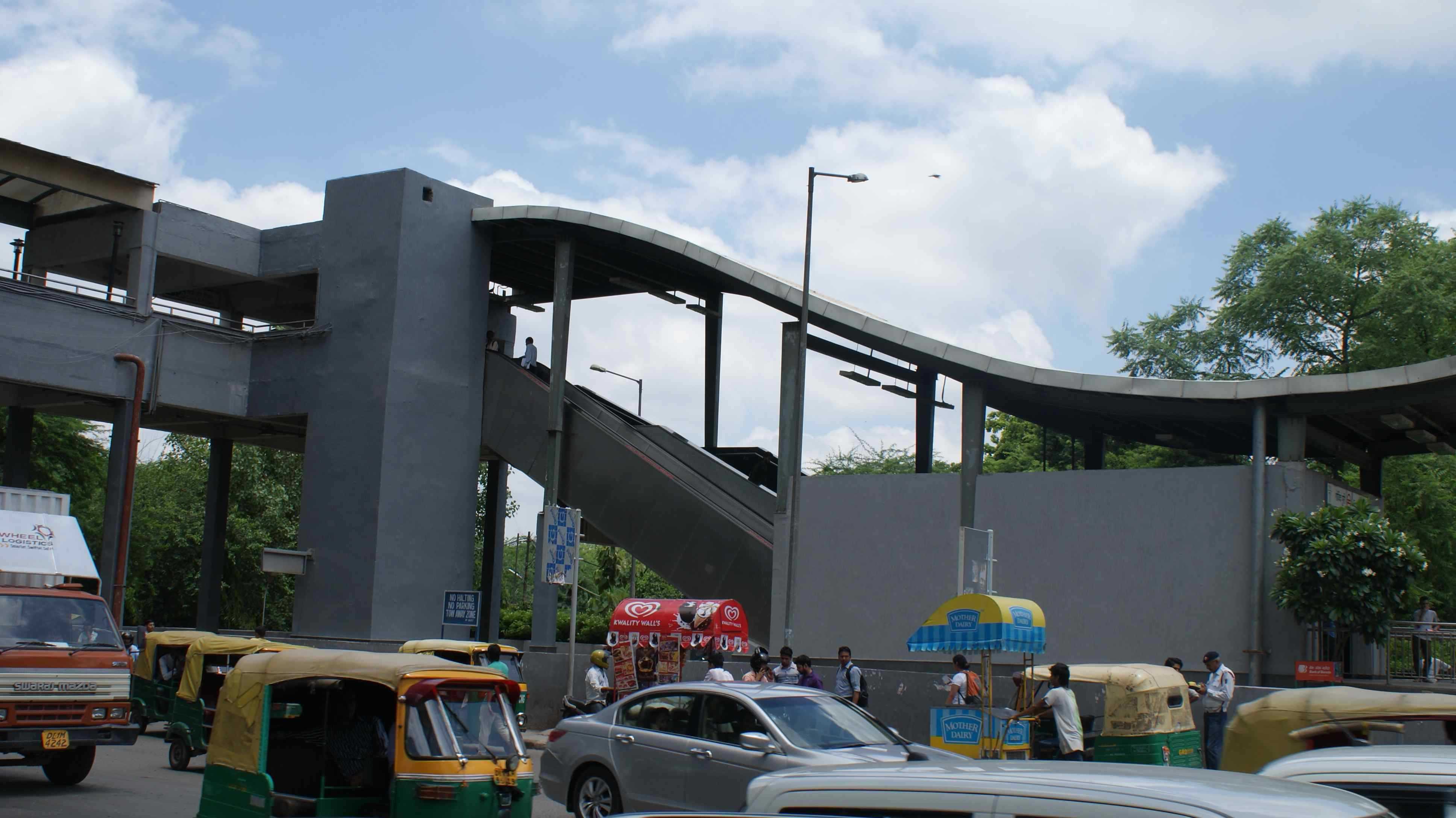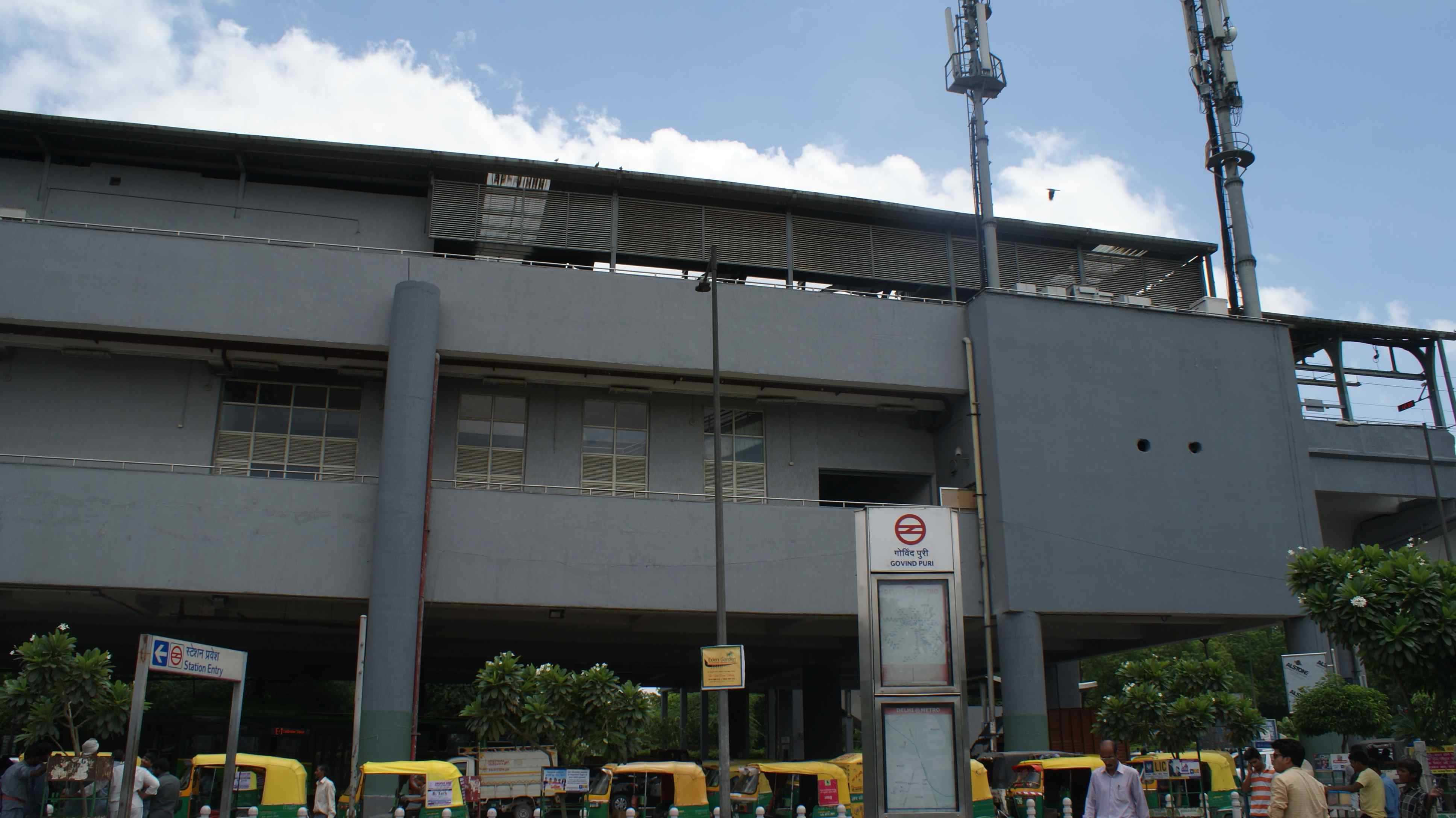 The Govindpuri metro station is a high-traffic station and was chosen based on its proximity to the Inland Container Depot (ICD), where the month-long #WIP show was taking place. The metro station became a starting point of sorts for the exhibition, but also stood as a landmark in its own right.
Agostino conceptualised the work for the station titled 'Skyline' in Delhi itself. Iacurci wanted his work to embrace the station, thus he read the architecture to create a composition that flows all along its surfaces. In his work, he combines the ability of an illusionist with that of an artist: both create a magical illusion meant to trigger a sense of awe in viewers.
Here, we see an integration of natural elements within the female figure that could be interpreted as mother nature, with her hair that holds a galaxy as well as trees, mountains and birds. Thus, he transcends the limits of the known, of the concrete and even of the chaos of Govind Puri, to immerse the viewer in a dream-like image that evokes mystery.
Agostino Iacurci works have a style that is unmistakable, recognizable, and simply poetic. The synthesis of forms generates a timelessly suspended image in a transitory state which captivates the mind.
Working with a team of highly charged students from the GD Goenka University, Agostino completed the artwork in 11 days.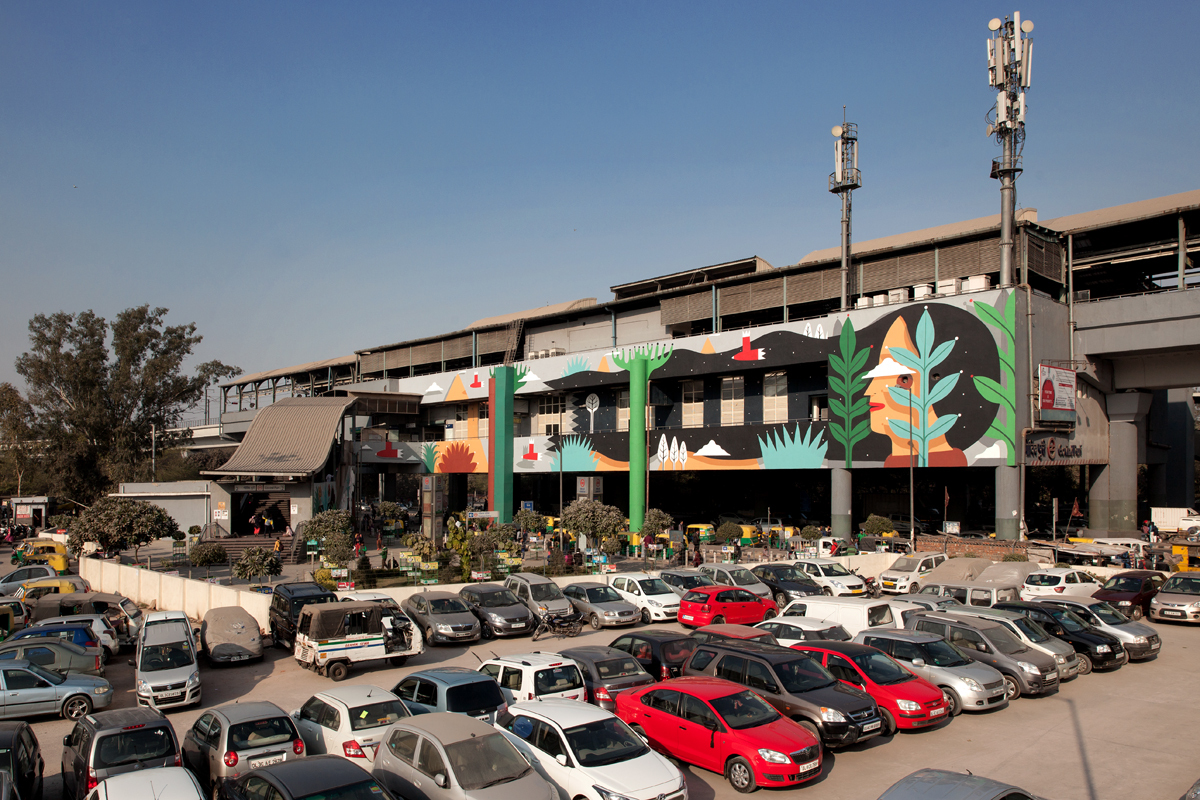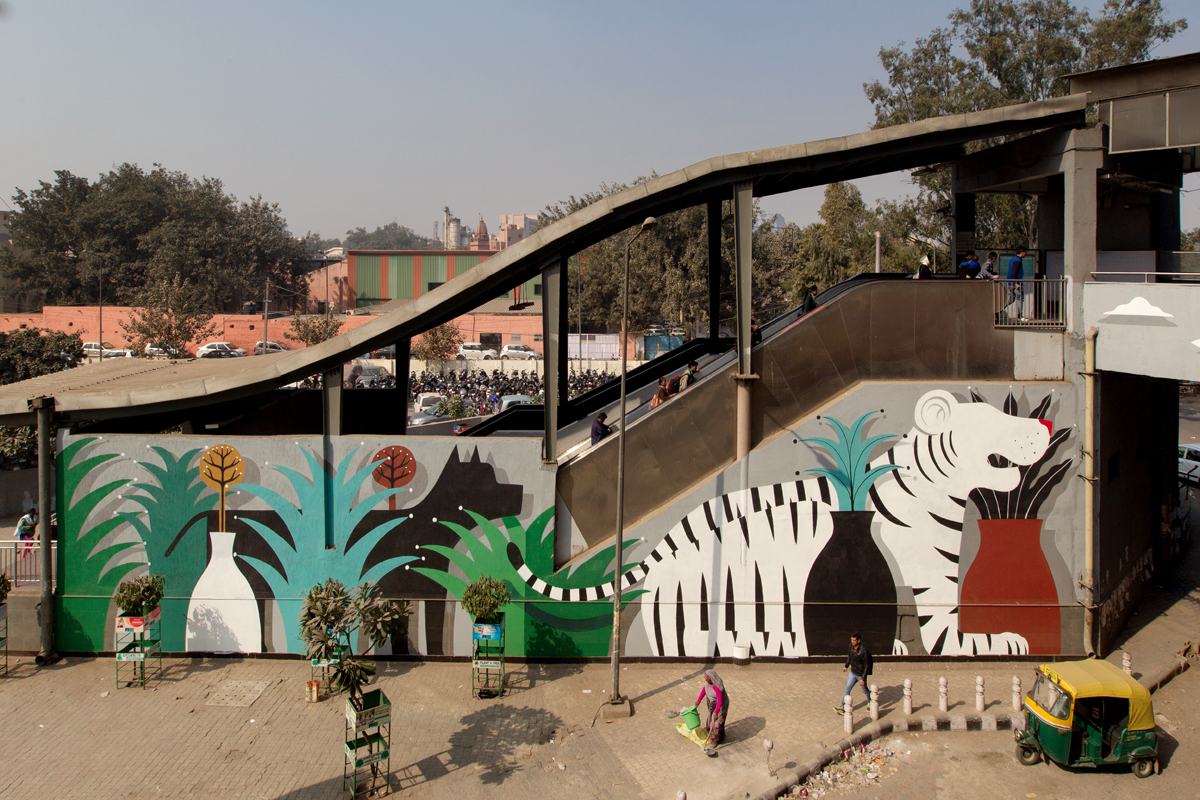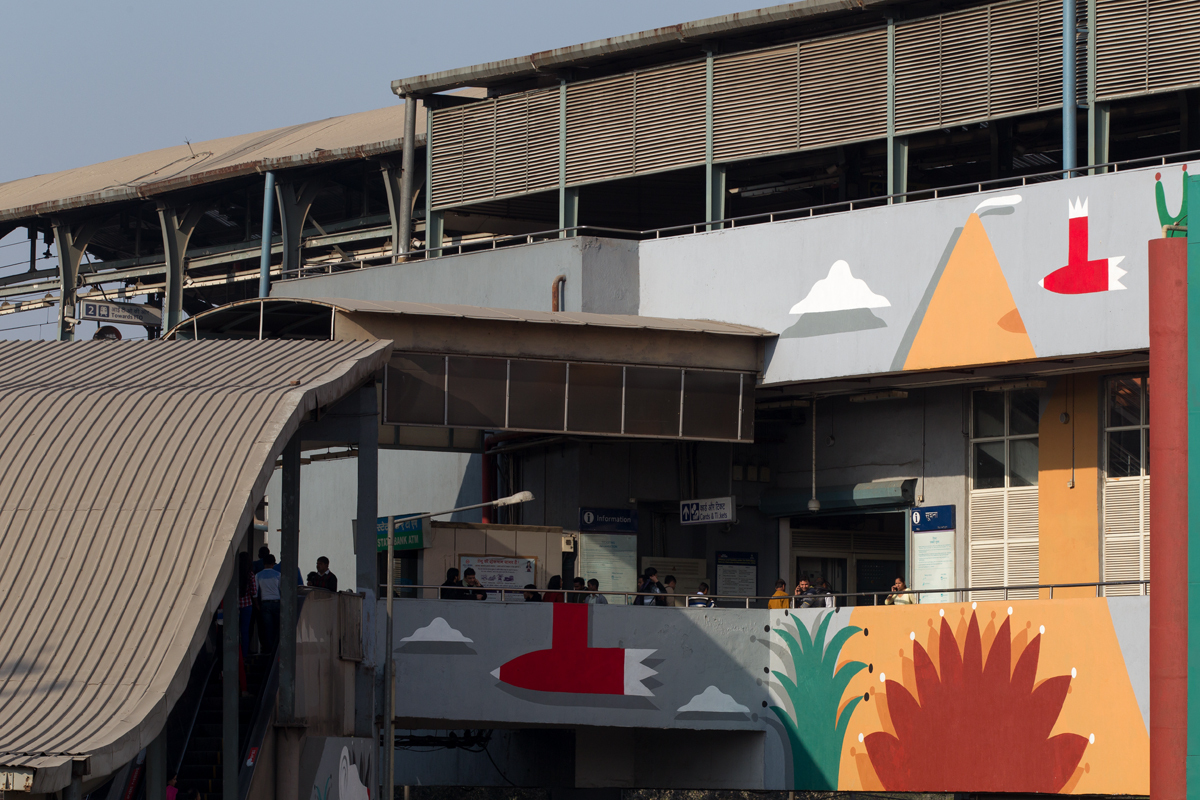 Being the first 'Art Station' of the city and how it was received by people reaffirmed the power of using transit spaces as a means of showcasing art to a larger audience. It initiated a parallel conversation on the usage of public spaces, which are primarily used for advertising, and proposed an alternative.