On the occasion of International Women's Day 2020, in collaboration with Adidas Originals and Asian Paints, we inaugurated a unique urban art intervention on the basketball court of Mumbai's St. Andrews College. The court was freshly transformed with a typographic artwork created by New Delhi based artist, Khatra vouching for and celebrating the spirit of inclusivity in sports.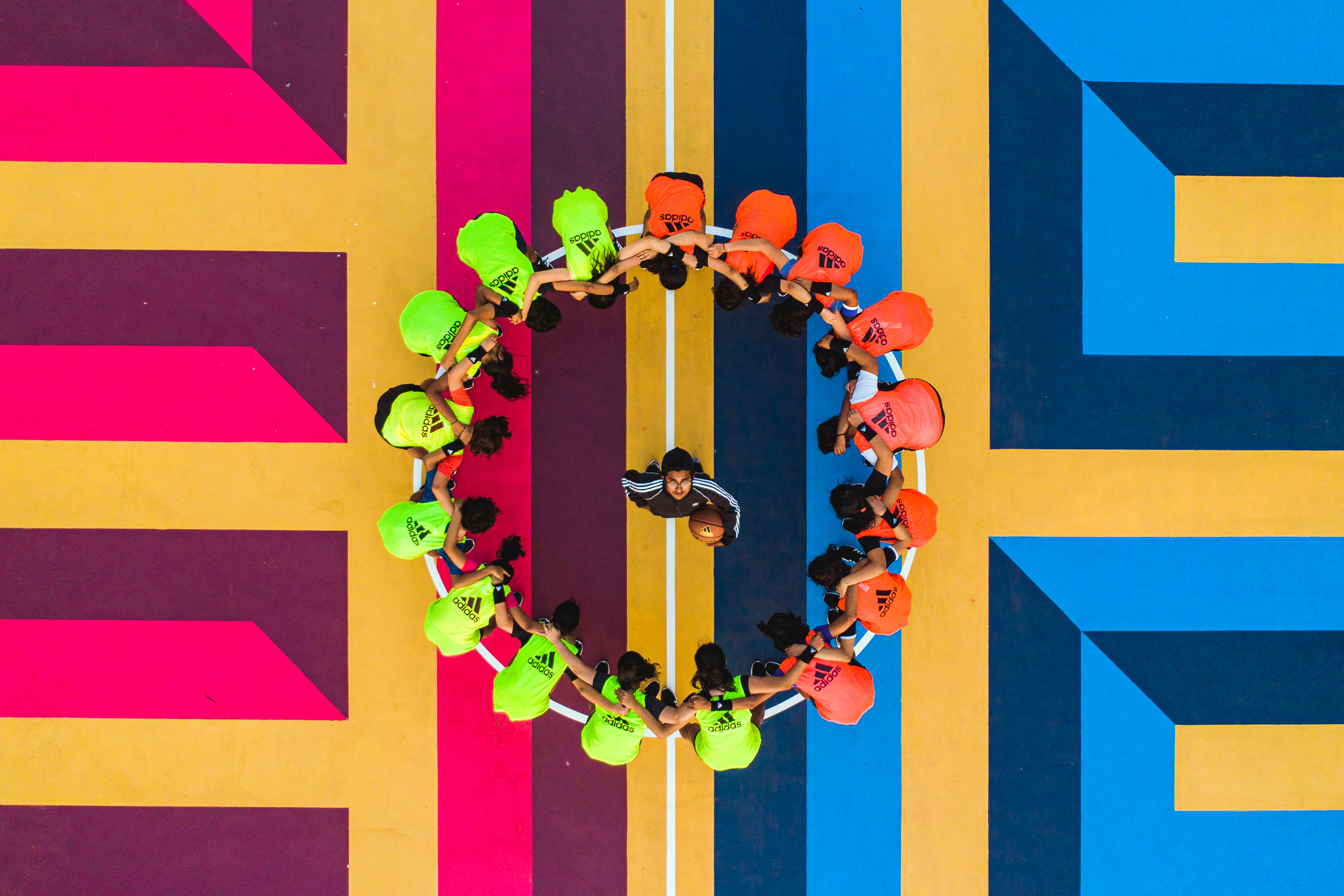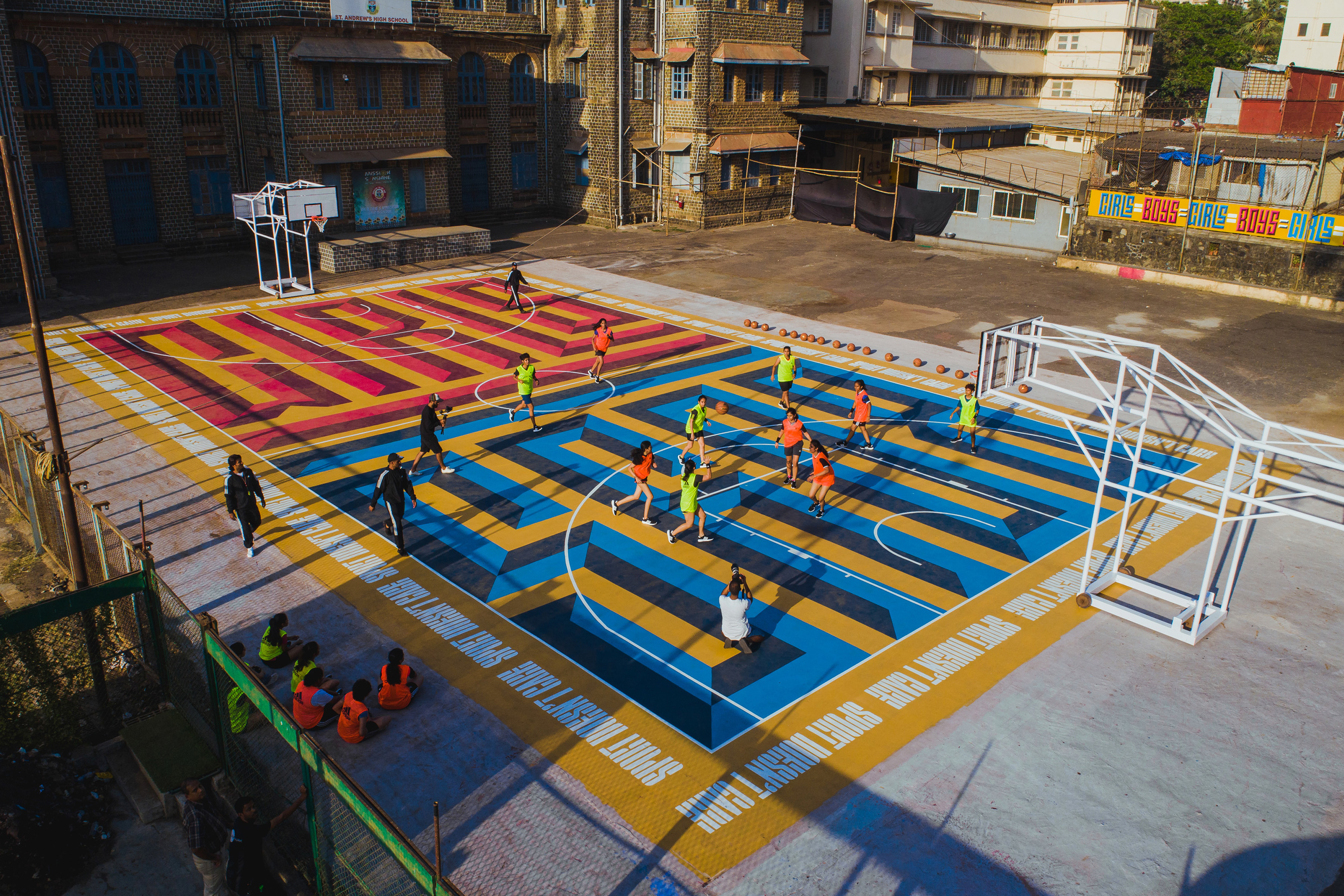 Khatra's typographic mural used bold colours with the message 'Girls = Boys'. The choice of colours in the piece alludes to the stereotype of 'blue' for boys and 'pink' for girls, precisely to serve as a reminder of the need to break away from it. Colour, just like sport, inherently does not discriminate and we should go beyond giving labels and tags to people and things.
The artist, who is well-known for his body of work including calligraphy, typography, and abstract works amongst others, used an impactful yet minimalist approach for his design, working with variations in typography to make the message more accessible. The stencil of 'sport doesn't care on the side of the court also reinstates the guiding thought of the piece, highlighting that in sport, all that matters is the skill and hard work.
The initiative, taken under the larger project base of 'St+art Courts' seeks to enliven playgrounds in our country with urban contemporary art interventions. It also aimed to transform the basketball court into an iconic location for the city of Mumbai. Contributing to the foundation's vision to create art that is inclusive and capable of reaching a wide audience, St+art Courts strive to utilise the immense power of public art to further the spirit of sportsmanship, as well as community building.