In February 2019, we transformed an empty set of shops and houses in New Delhi into an immersive walkthrough experience at a space called Kona in Jor Bagh, right next to our Lodhi Art District. The exhibition, called F(r)iction, invited the public to dig into the complexities of our lives entangled in dichotomies and cross pollination between technology, art and nature.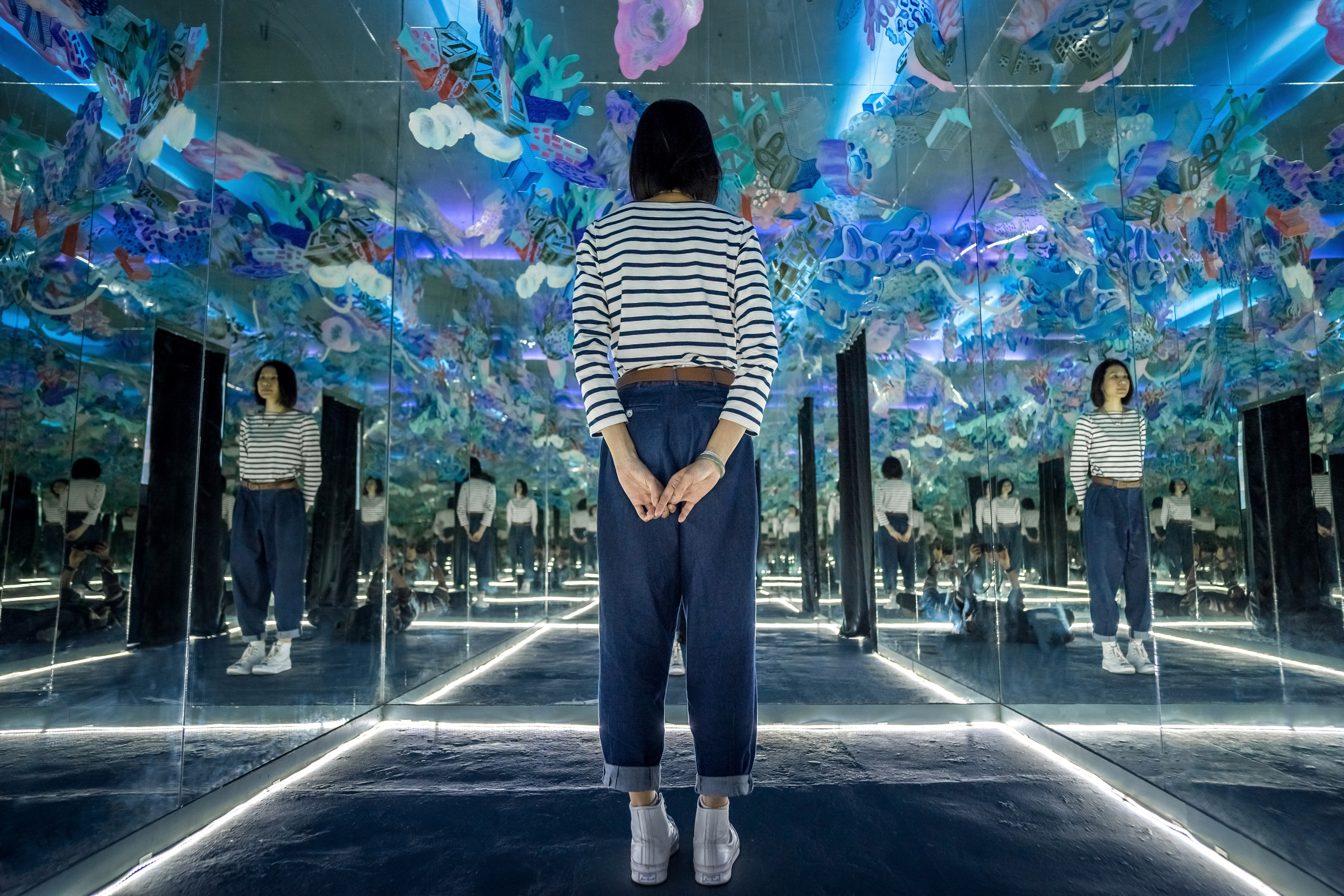 Rampant use of technology is perhaps the most salient characteristic of the modern world. While technology is constantly evolving and has made it easier for us to function in life generally, increasingly it's also being recognised for the harm it causes to our health - physical and mental, and the environment.
At F(r)iction, 17 Indian and international artists created site-specific installations, videos, interactive multimedia pieces and murals around the interaction and overlap amidst effects of technology, art, culture, and alternate realities to transform the venue of Kona in a parallel universe of 'frictions and fictions'.
The exhibition was divided into two phases. The first phase aka the 'A-typical Weekender', made in partnership with and the generous support of the Singapore Tourism Board, showcased the best of Singaporean art from seven contemporary artists handpicked by Chan + Hori Contemporary's curatorial director and partner, Khairuddin Hori.
The second phase, running from the 22nd of February 2019 till 10th March saw a host of new artists added to the lineup who further created experiences exploring the idea of the friction between humans, art and technology, and built fictions of a world we are in, and the future we are headed into.
Upon visiting Kona, visitors were first greeted by the open-to-multiple-interpretations work of Dutch artist Daan Botlek. In his signature style, the human figure was at the heart of Daan's work, and as always he made it a point to not ascribe a particular interpretation to his piece.
Placed at the center of the "good vs. bad" debate perennially, the Internet nonetheless plays a fairly important part in our lives today. As its usage continues to grow and reach corners which were previously inaccessible, one is bound to take stock of its effects on us, as a population and our culture. Using the easy accessibility it provides us as a starting point, several artists at F(r)iction engaged with the ramifications of living in an increasingly digital world.
While engaging with the Internet thematically, it's hard not to ponder over one of its most important subsets - social media. Courtesy social media, today the world is more connected than at any other point in history. But what kind of bearing do virtual connections have on interpersonal relationships? This line of thought formed the basis of another set of experiential works at Kona which looked at the impact of social media on our daily conduct, and life at large.
In an increasingly connected world, where the concepts of globalisation, industralisation and urbanisation form a major chunk of most headlines today, artists also delved in to engage with what gets left behind in their wake. Dealing with the realities of climate change, loss of cultural heritage, and harm caused in the name of development, their pieces invited visitors to experience the artists' perspectives on the cross pollination amongst art, culture and technology.
Artists NeSpoon and Tellas created installations with a focus on the increasing number of pleasant encounters we can now access because of technology. Their works immersed visitors in experiences that sparked joy and allowed for a positive interpretation of change.
With several thought-provoking takes on the interaction amongst many almost-omnipresent elements today i.e. technology in conversation with art and culture, F(r)iction culminated with an abstract composition created by the Indian artist duo of Do & Khatra.