Lying on the banks of the Hussain Sagar Lake in Hyderabad, the Maqtha neighbourhood is an urban village with fairly neglected structures and cramped living spaces despite being prime real-estate. With a vibrant living ethos, Maqtha is home to an extremely close-knit community with a strong, self-dependent nature of living and working. The region also hosts many domestic shops, which explore the crafts of block-printing and sari-making.
St+art arrived in the city of Hyderabad for the first time in 2016, to set roots for the country's second open-air public art district in the city's MS Maqtha neighbourhood.
For St+art Festival 2016, Maqtha hosted 5 international and 6 Indian artists to create artworks in and around the locality. By the end of the project, the area was home to a walk-through art district open for all, additions to which were made during subsequent editions of the festival in the city, with more than 16 artists creating artworks in 2017, and 3 international artists adding their pieces in 2019.
Upon our first visit to the Maqtha in 2016, we were awestruck by the spectacle of its buildings. They breathed in compact arrangements, and when viewed together, they looked like pieces in a standing jigsaw puzzle. The artists started work on these very large buildings, excited about the potential this key location in the Hyderabad cityscape had to offer. The diverse mix experimented to create a fresh dialogue with the local populace, finding themselves a most engaging and receptive audience.
We returned to Maqtha the following year in 2017, with a bigger list of artists lined up to build the art district further.
We returned to Maqtha the following year in 2017, with a bigger list of artists lined up to build the art district further.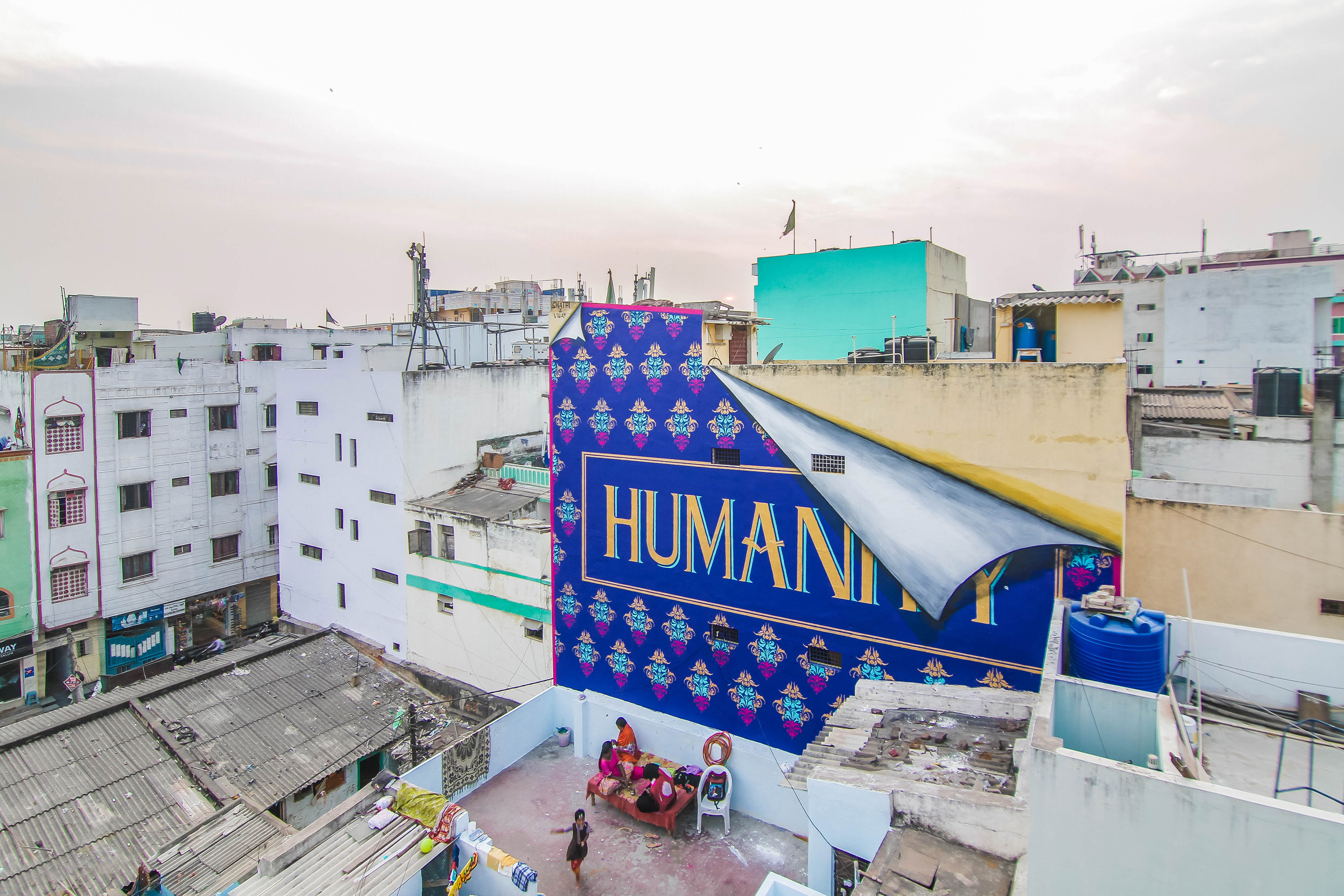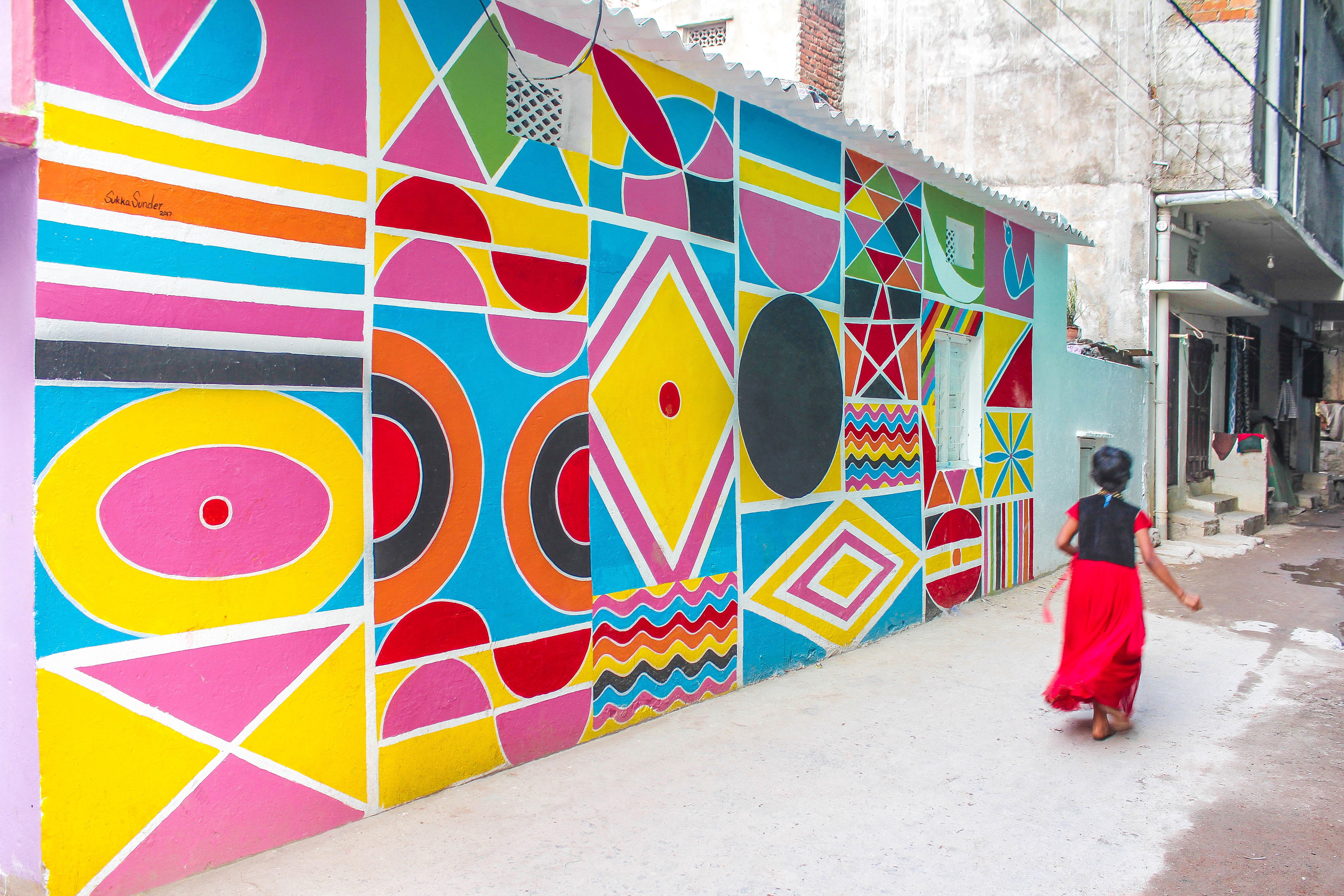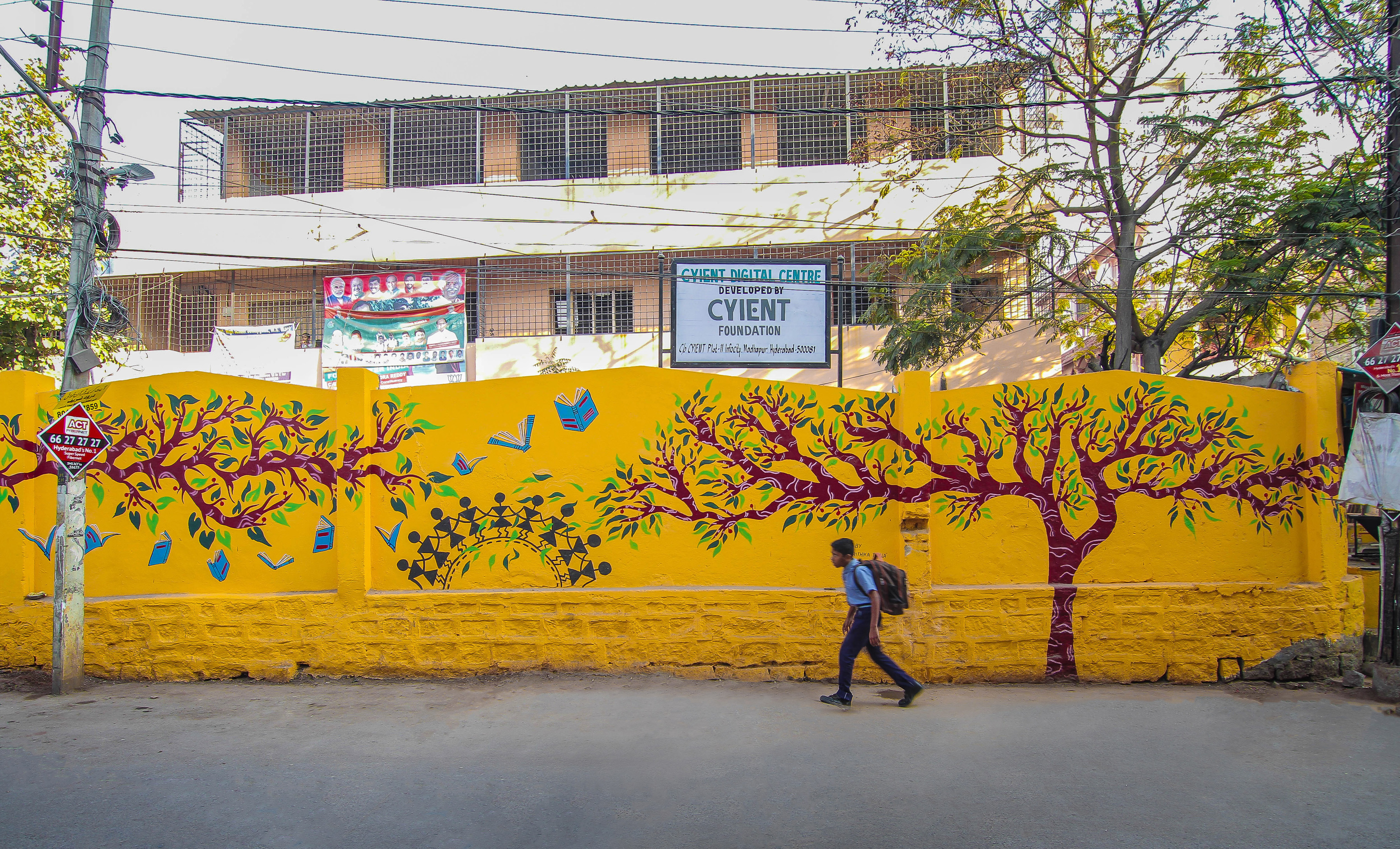 In 2017, St+art went back to Maqta entering in the neighbourhood and taking the approach of colour-coding the area, in turn erecting a sturdy method of navigating its sometimes confusing lanes. Colour-coding the walls helped us deliver a way of easy navigation for people not native to the locality, with an added element of 'emotional navigation' for the locality's residents.
Walls in different blocks of the region were painted in basic colours - green, blue, yellow and pink, that allowed them to be christened afresh: going forward, these alleyways came to be referred as the Green Gully, the Blue Gully, the Turquoise Gully, the Pink Gully and the Yellow Gully respectively. Artists created works in these 'gullies' that were in sync with their base colours. Some artists took inspiration for their pieces from stories and sights exclusive to Maqtha, while others engaged with pertinent social realities of the day - depicting themes ranging from rapid urbanisation to the concept of 'being human without humanity'.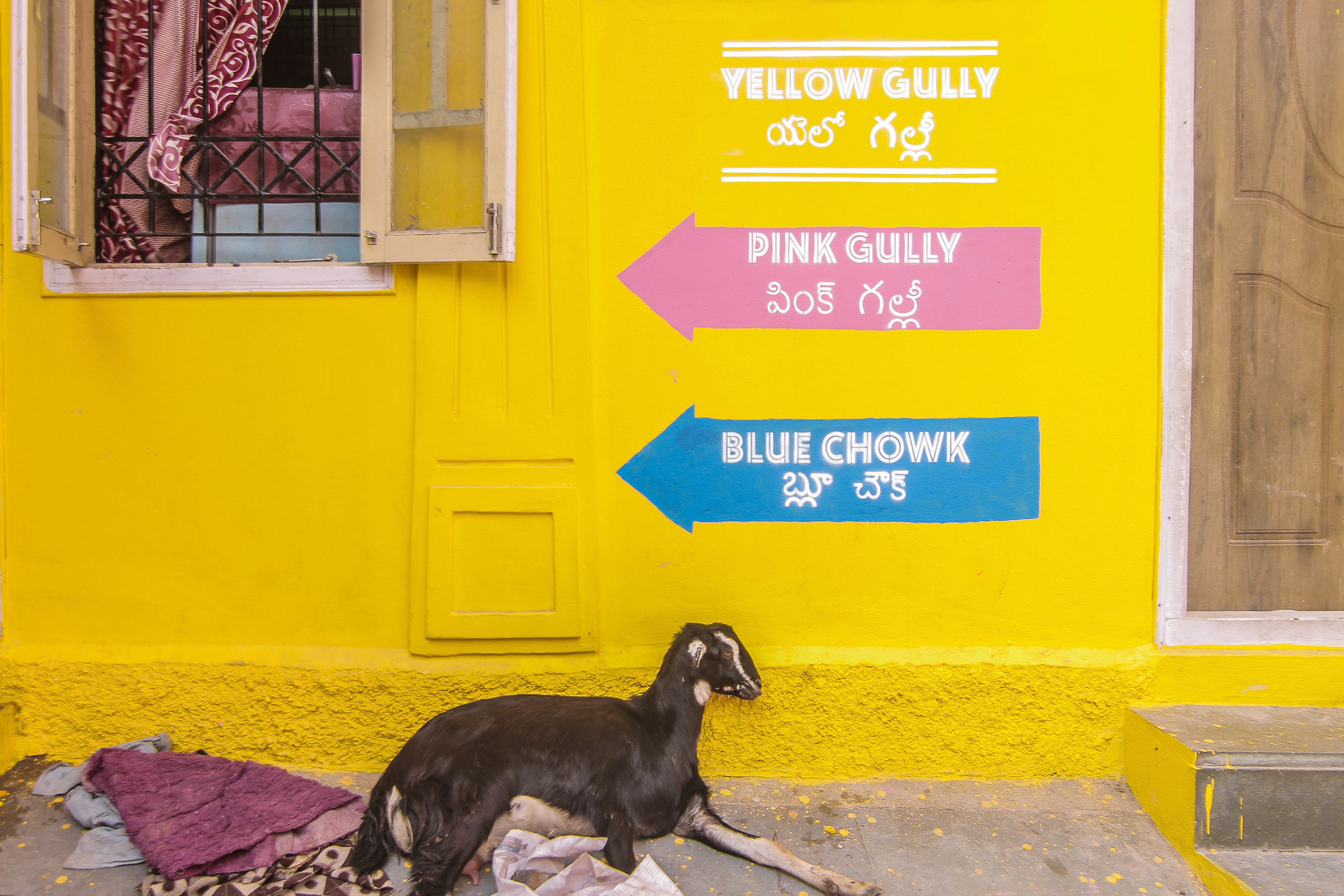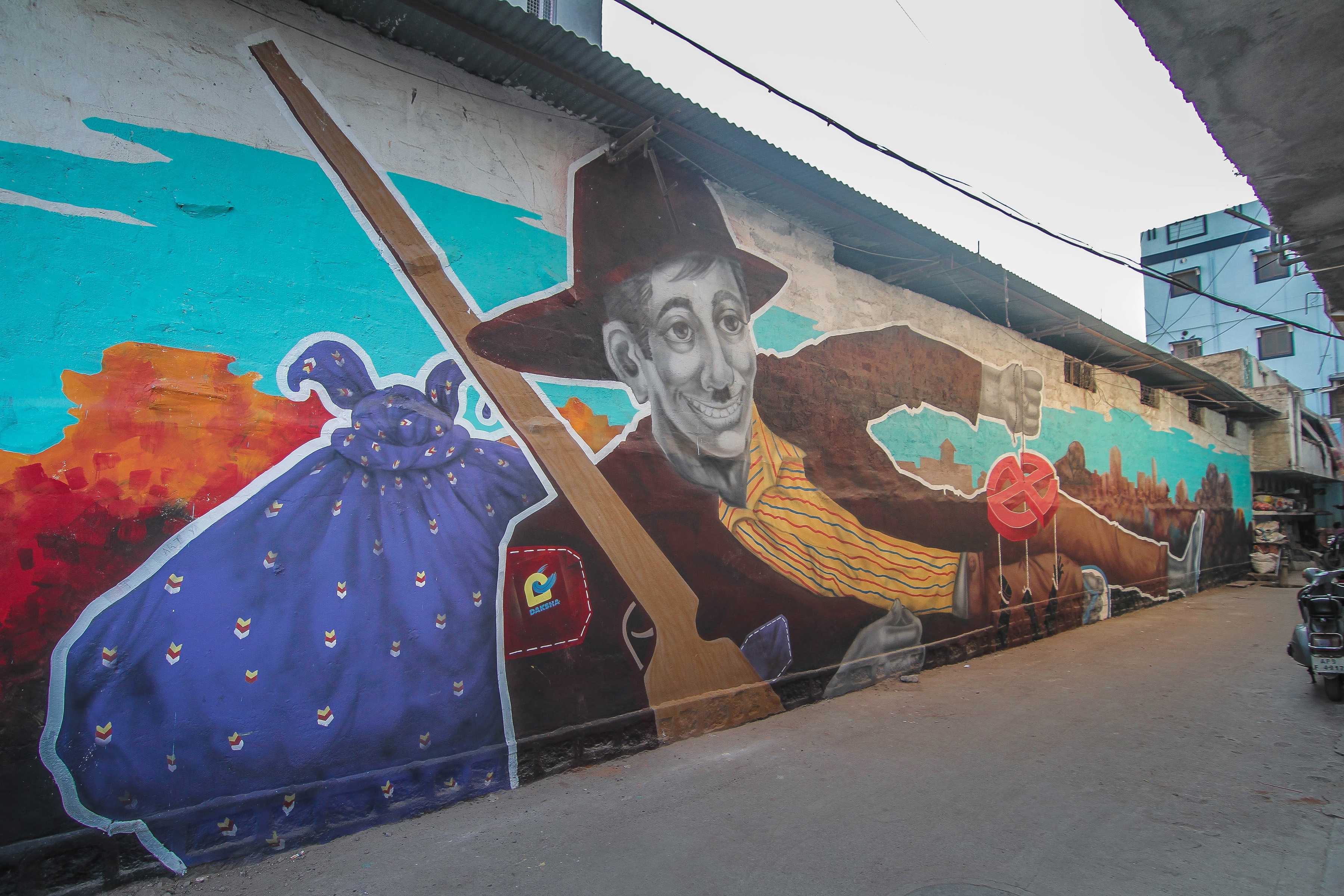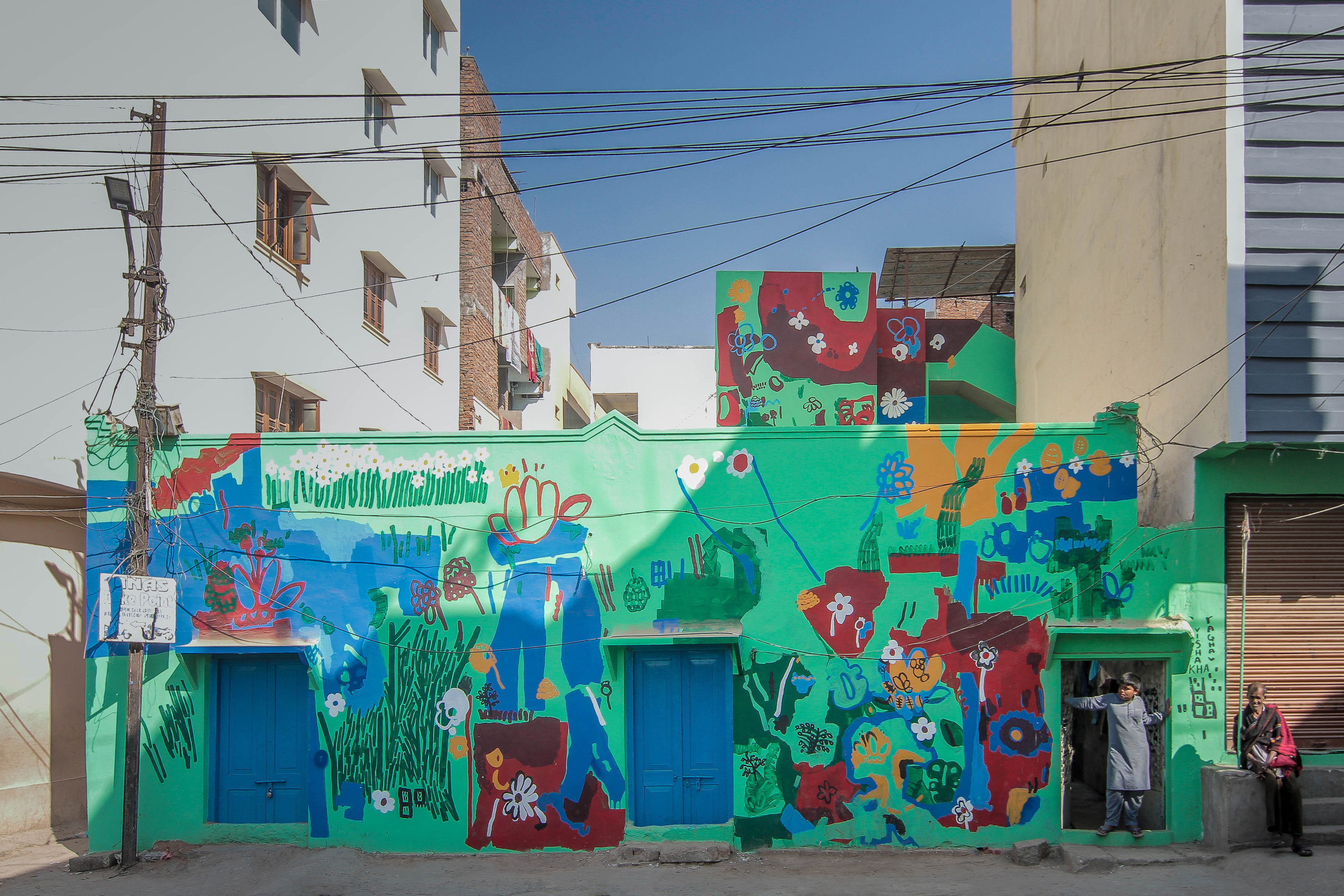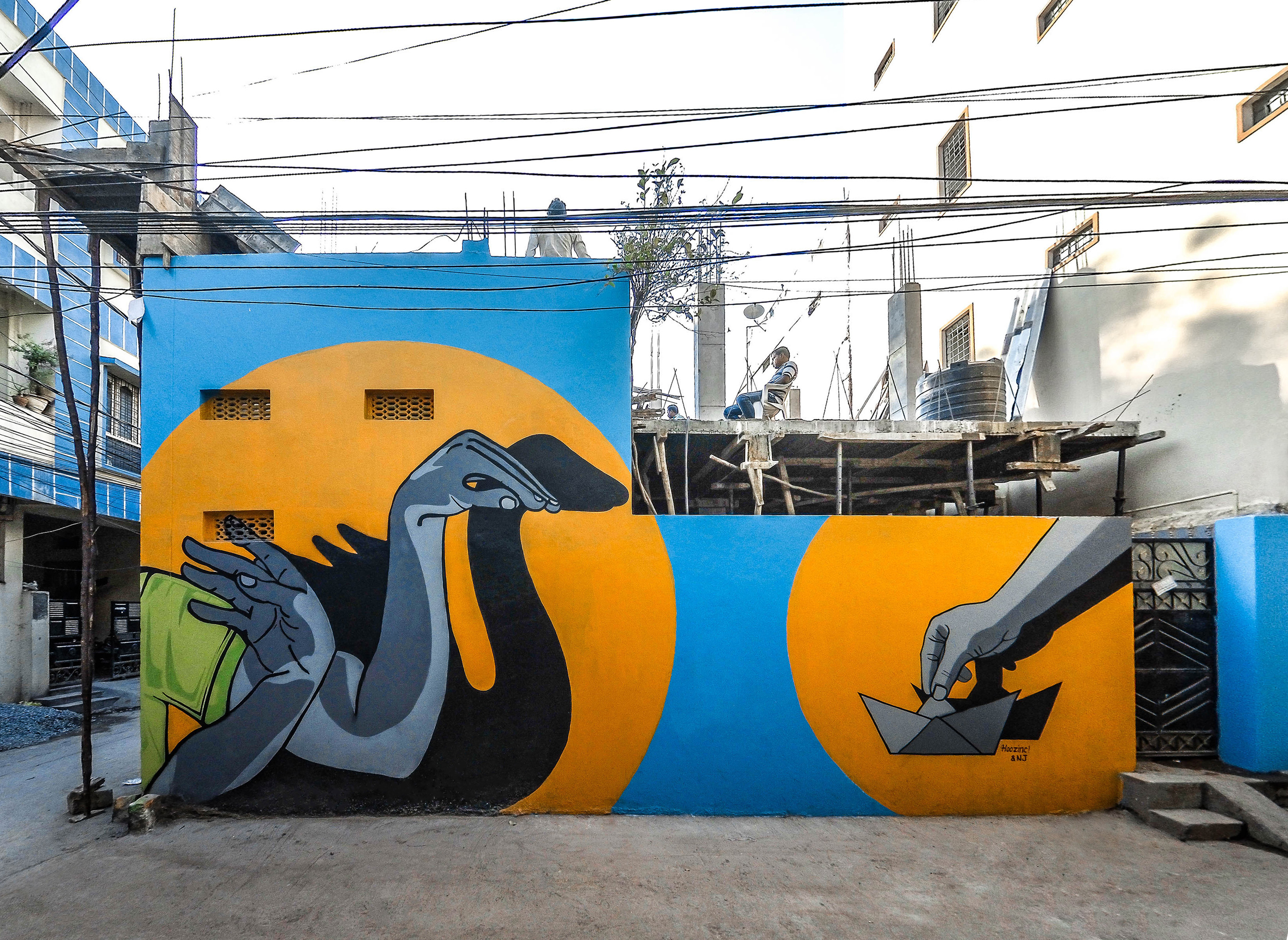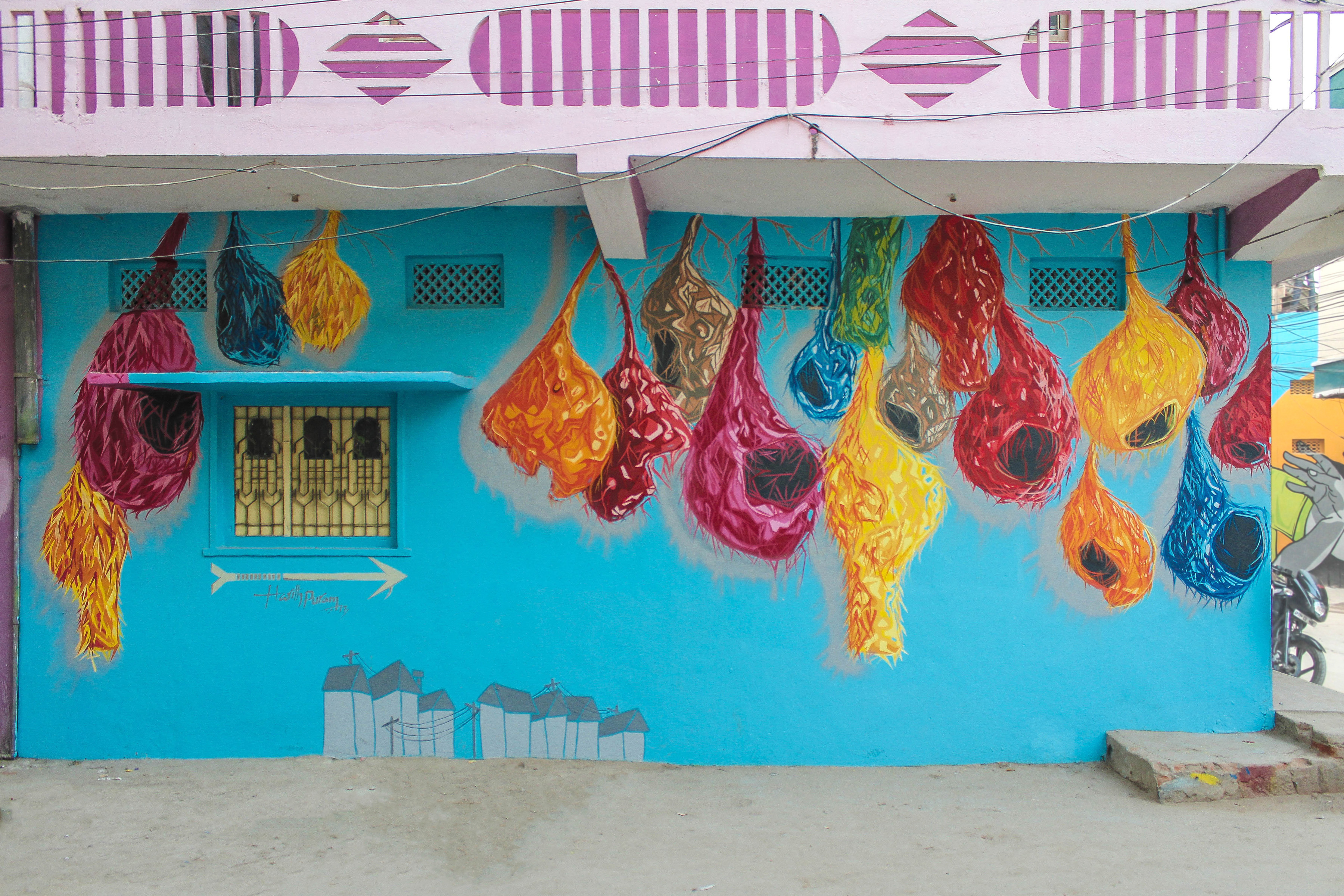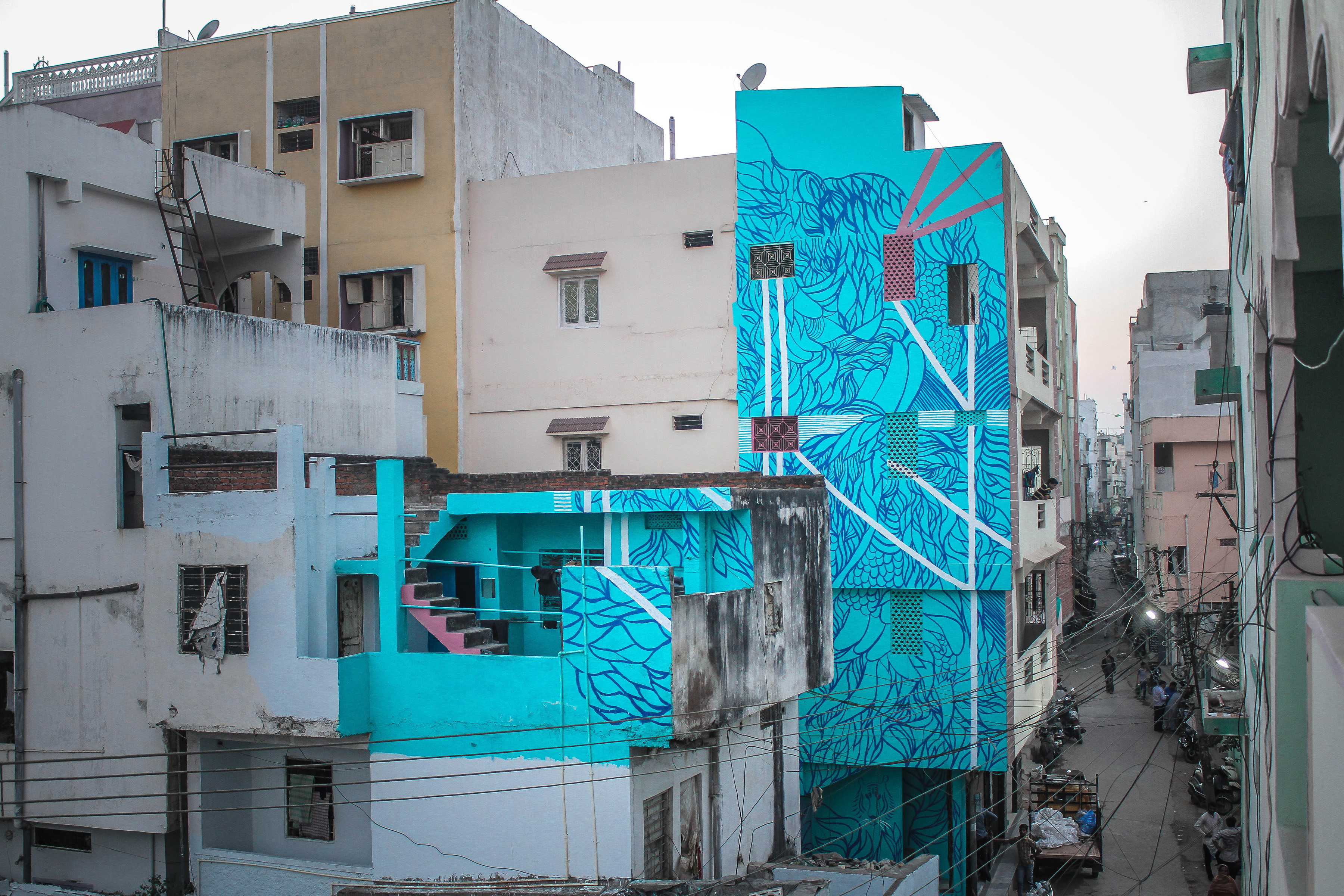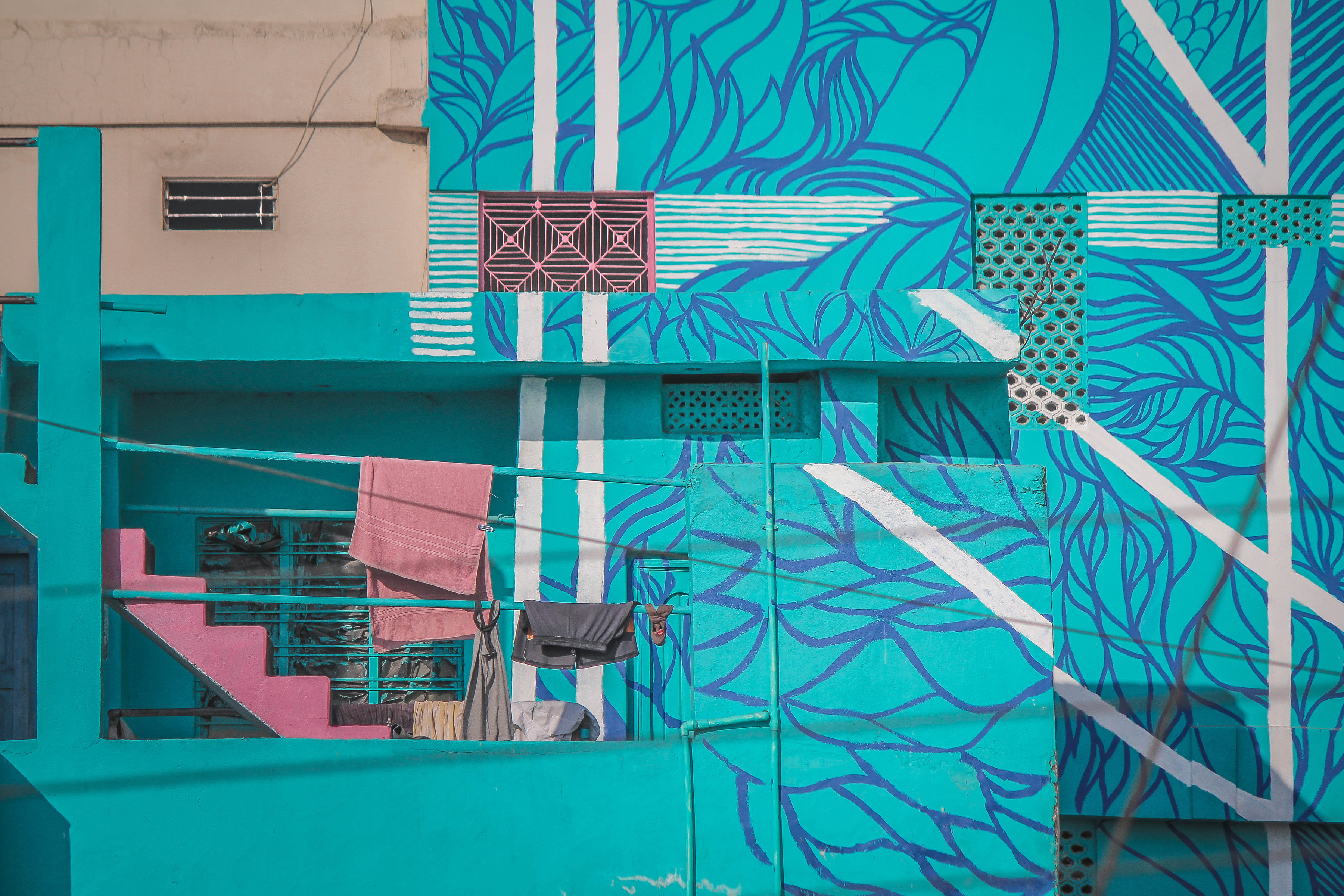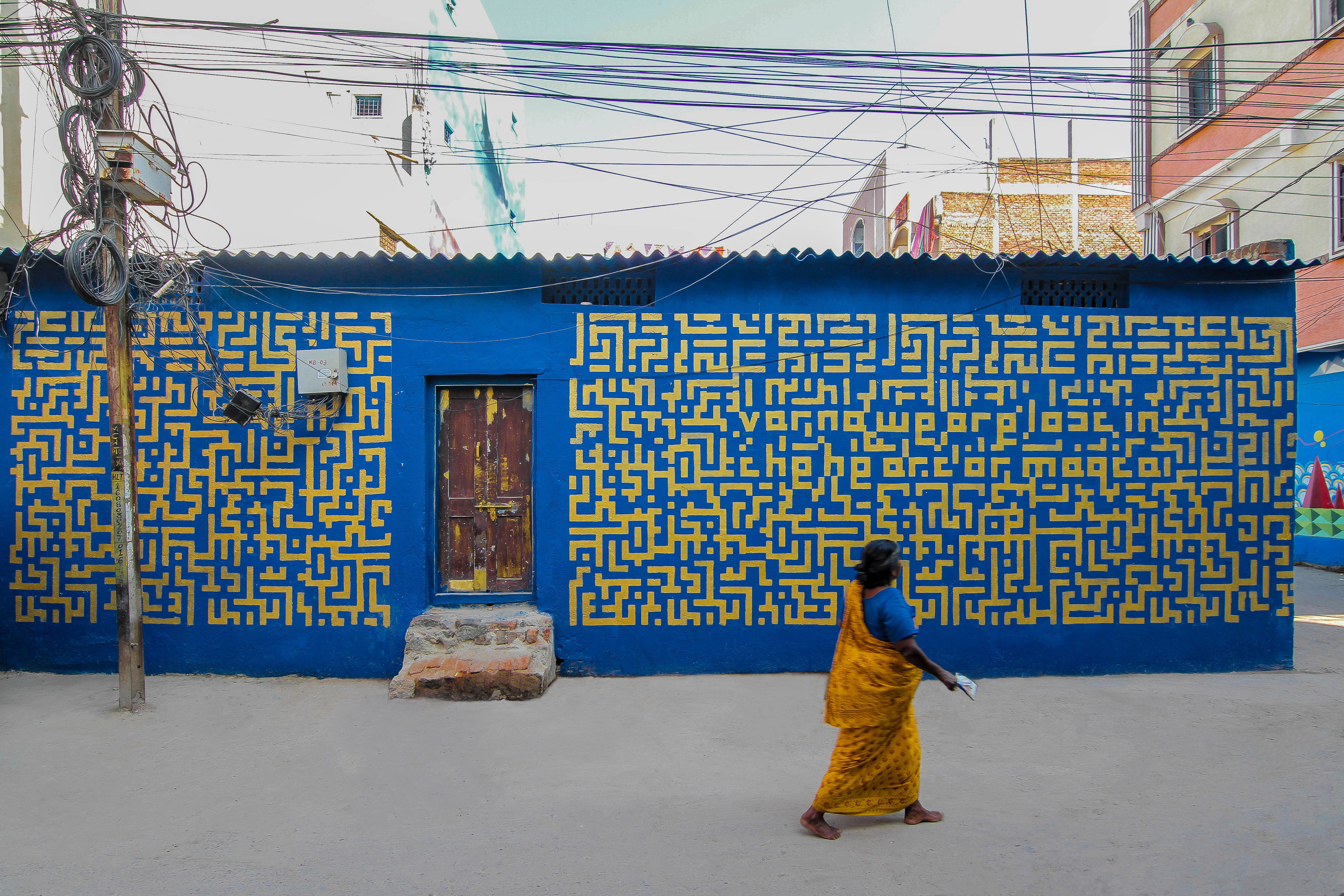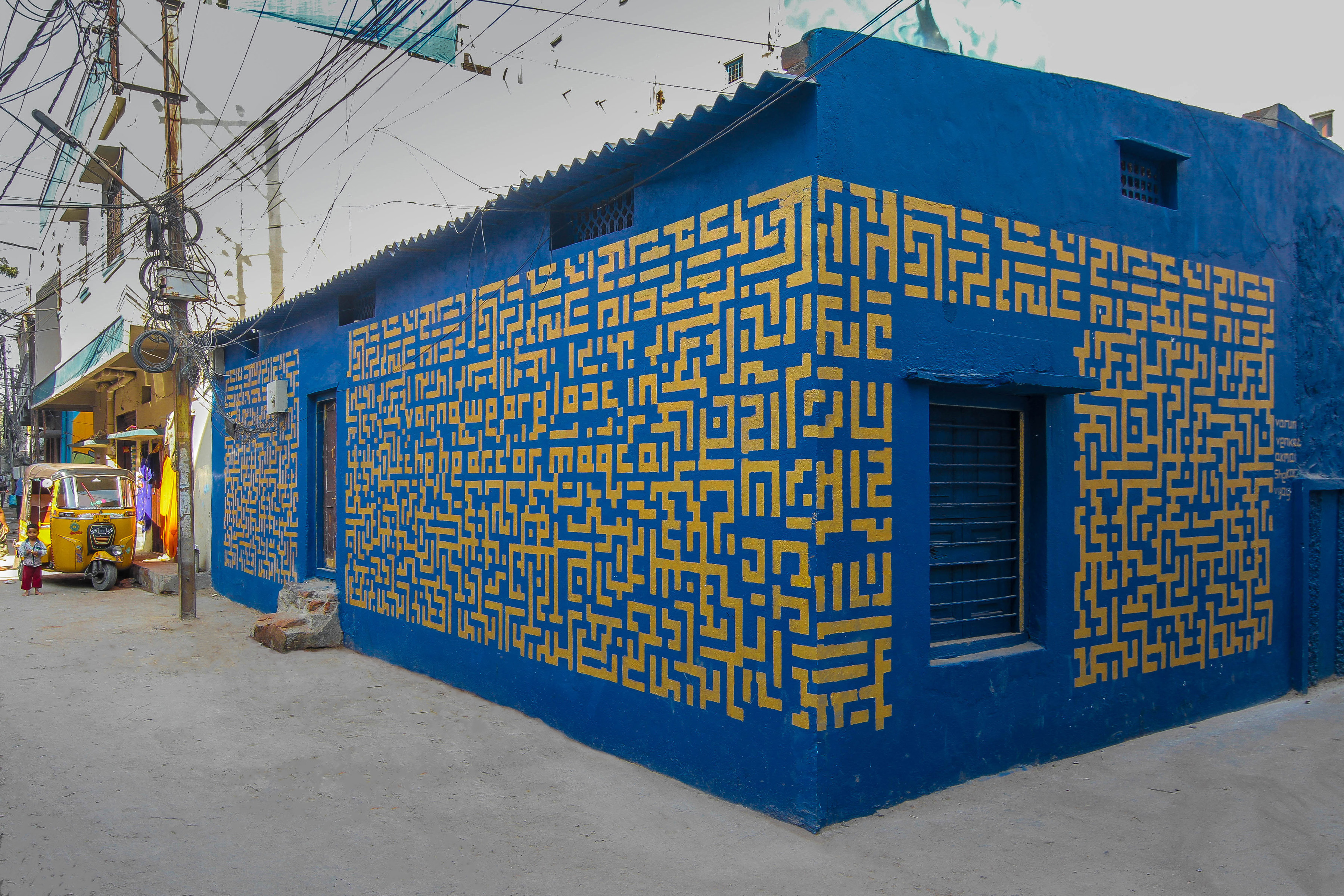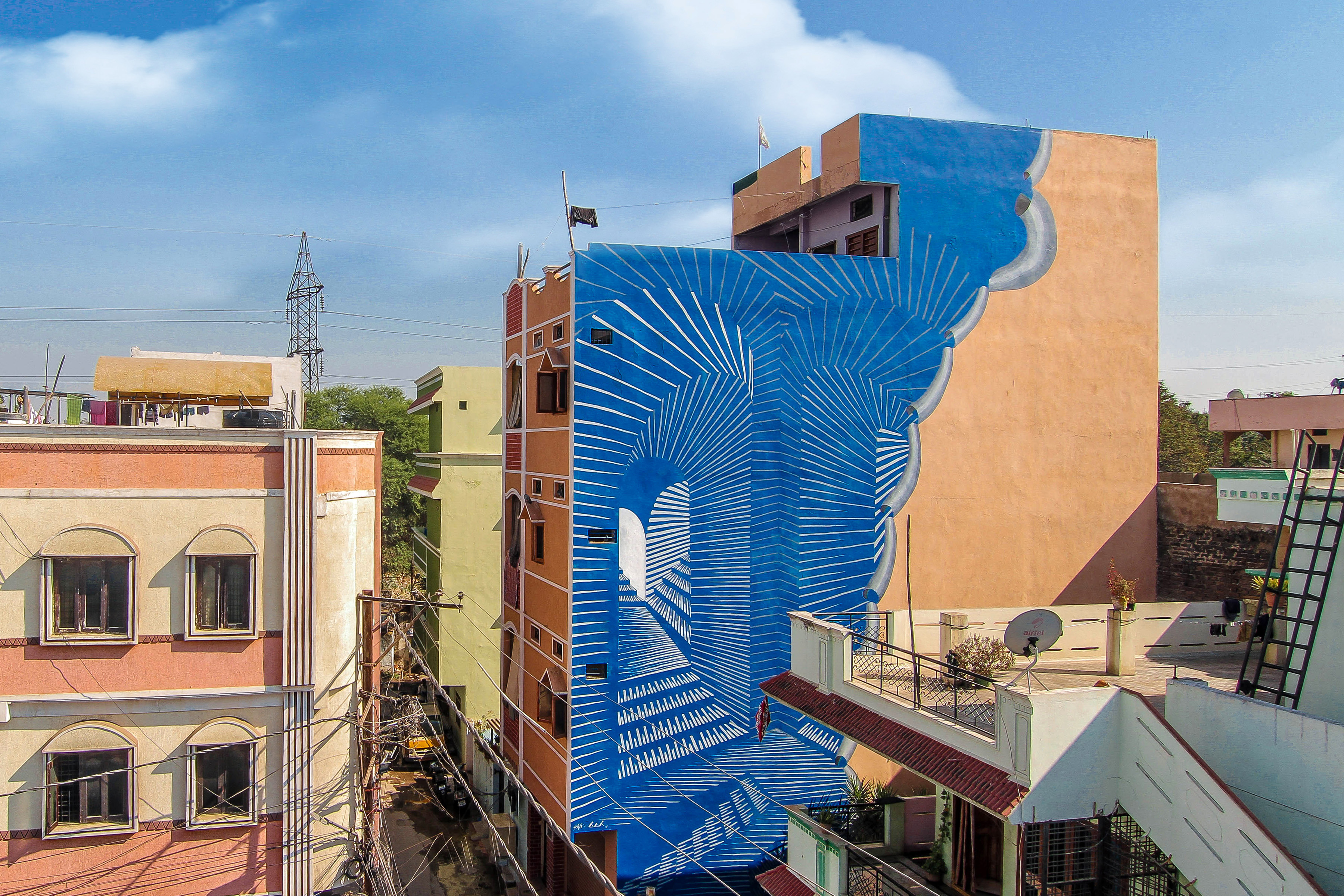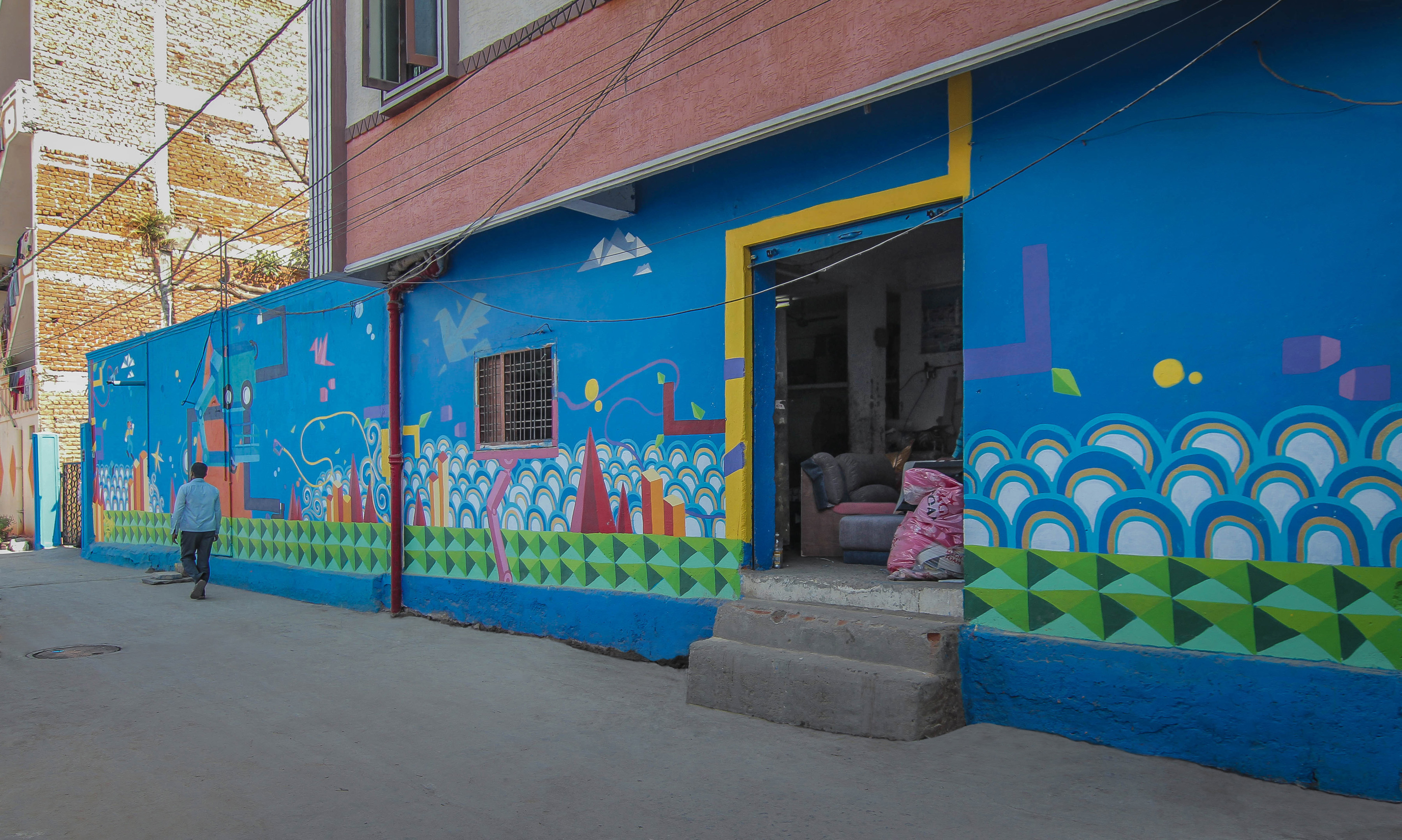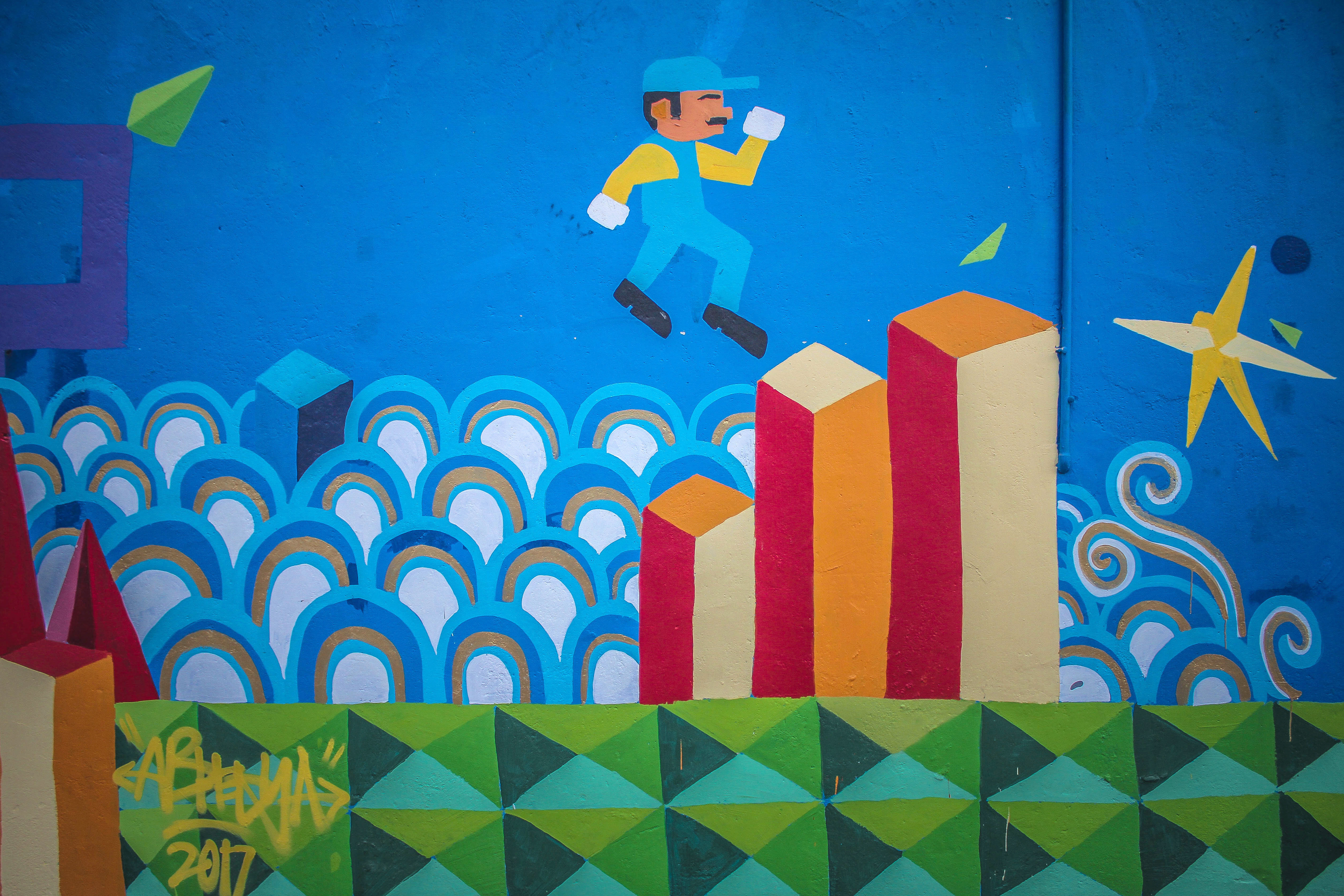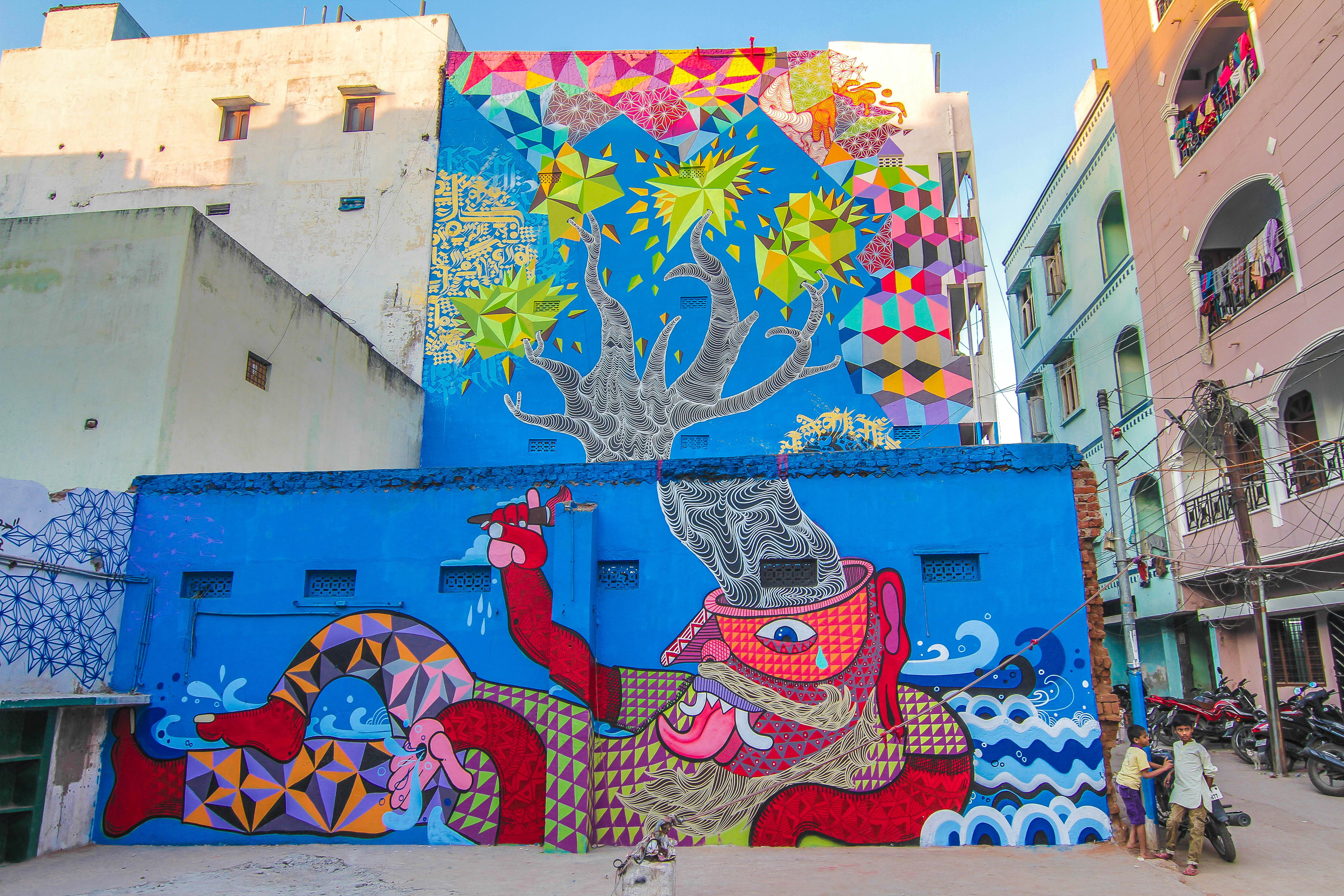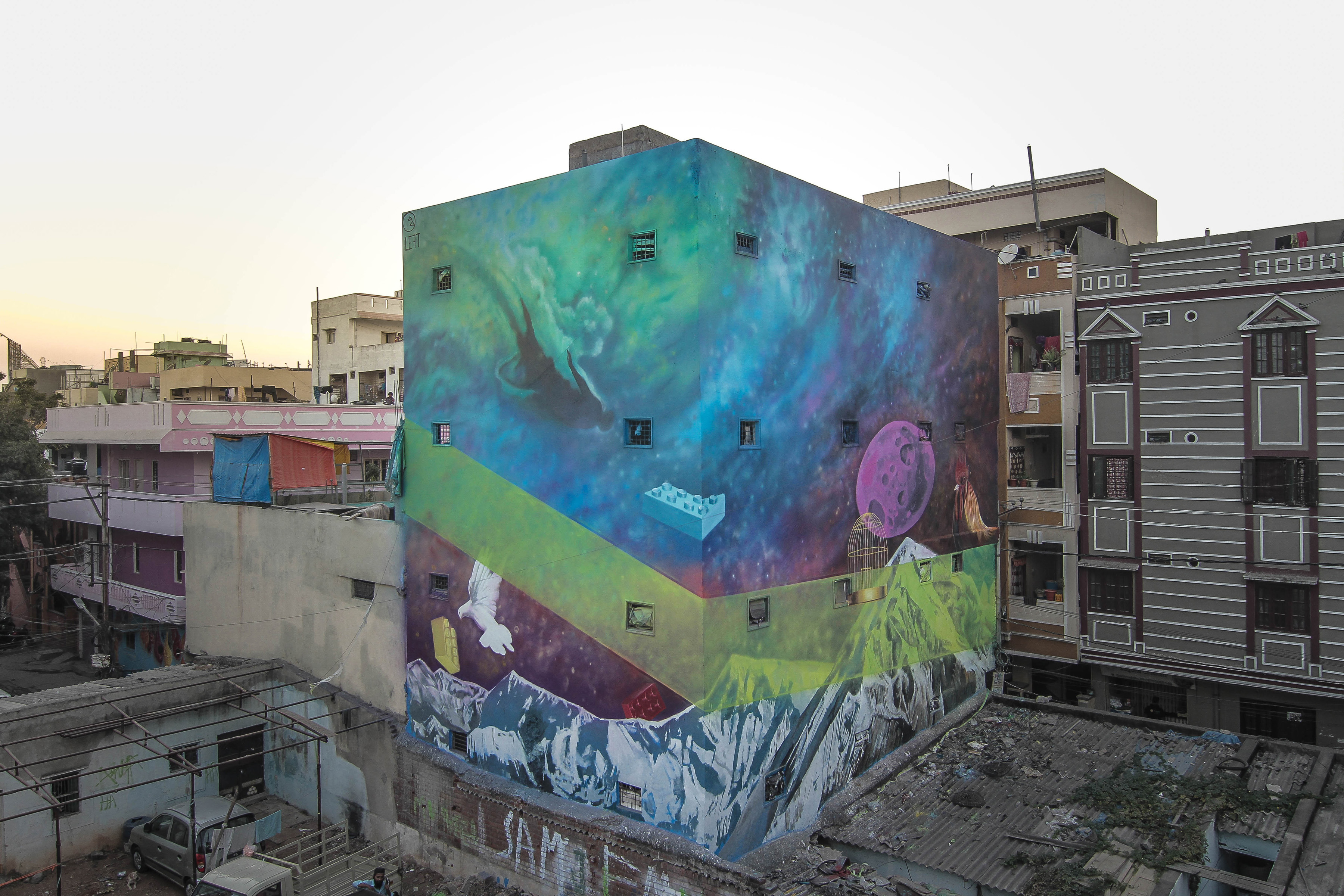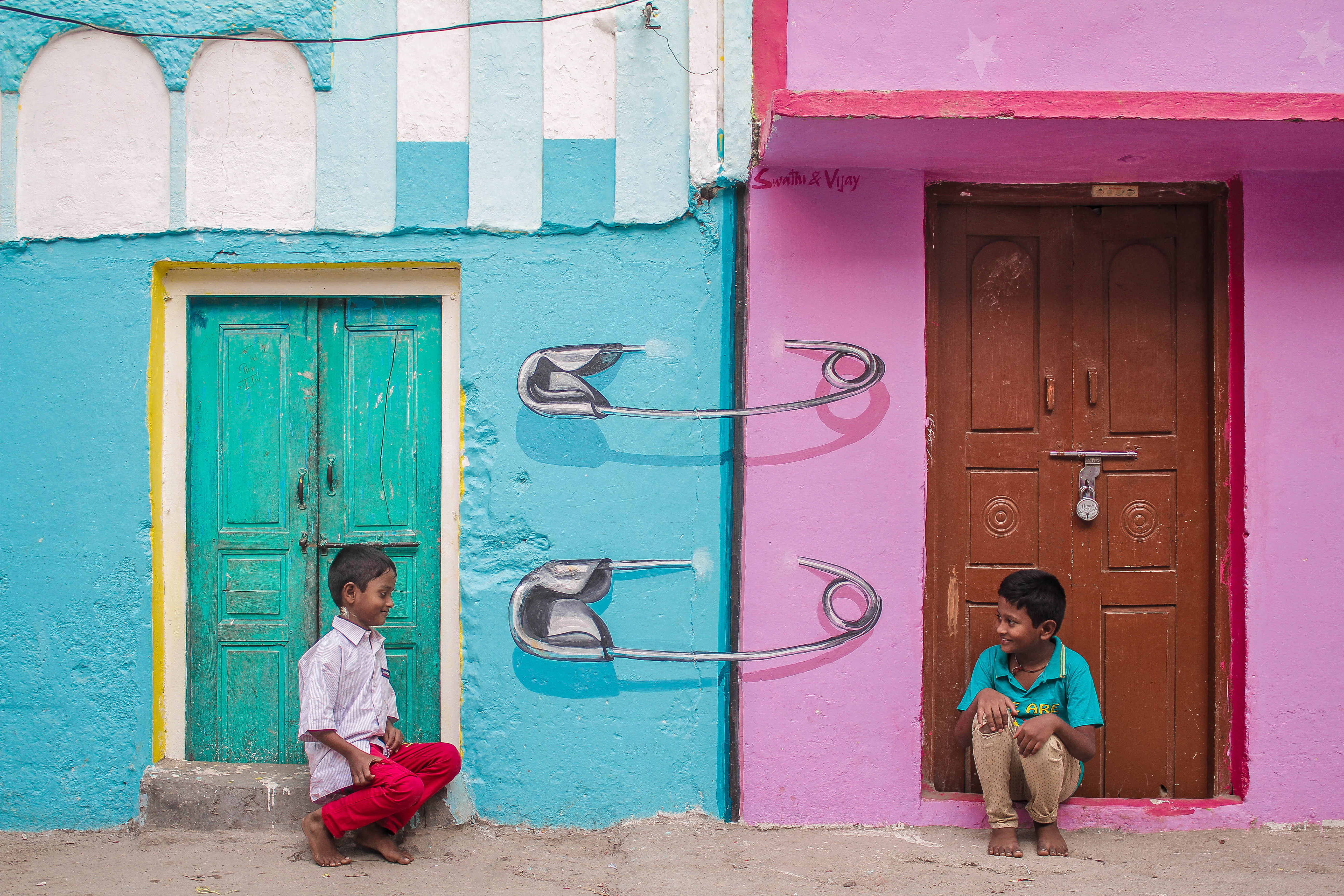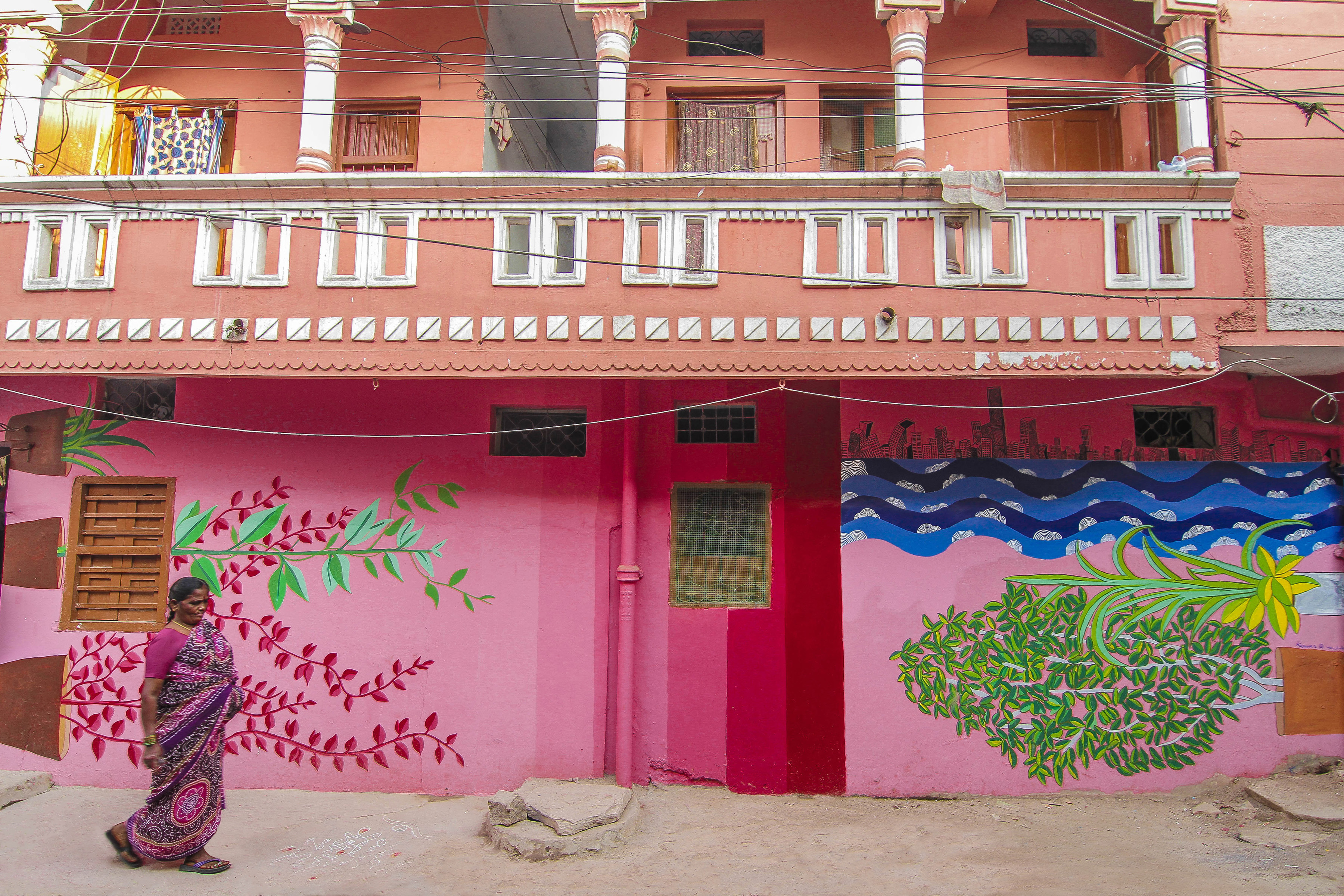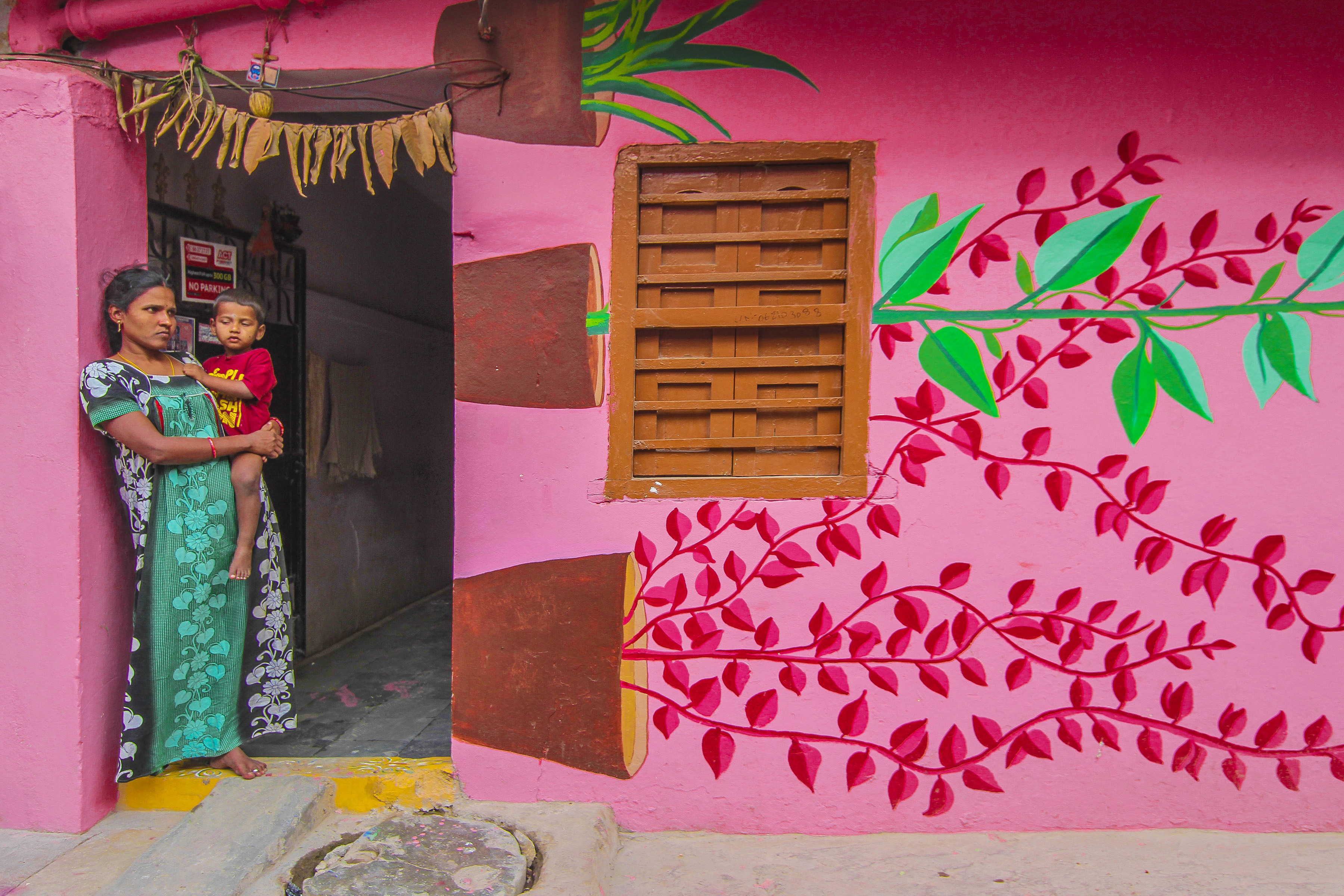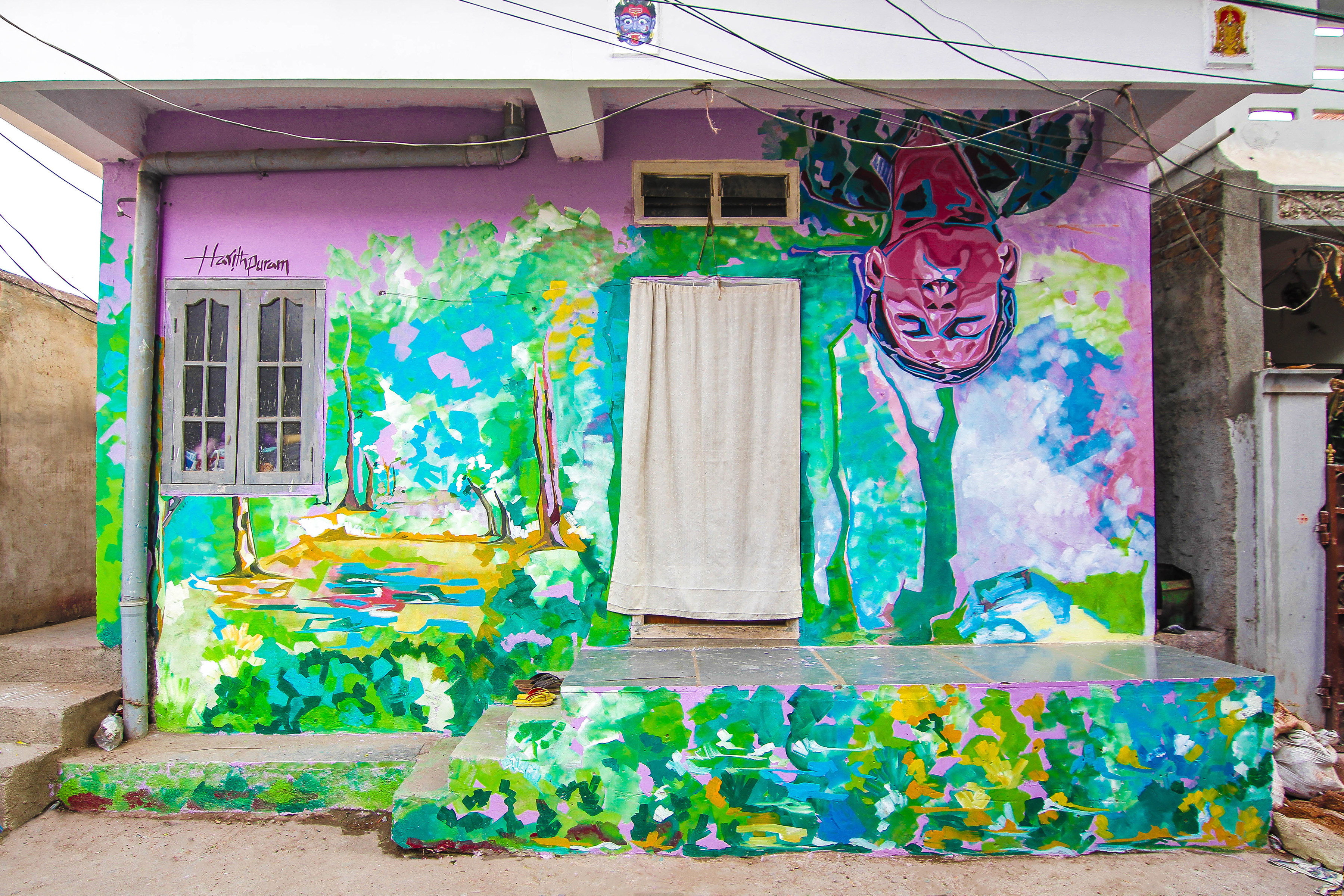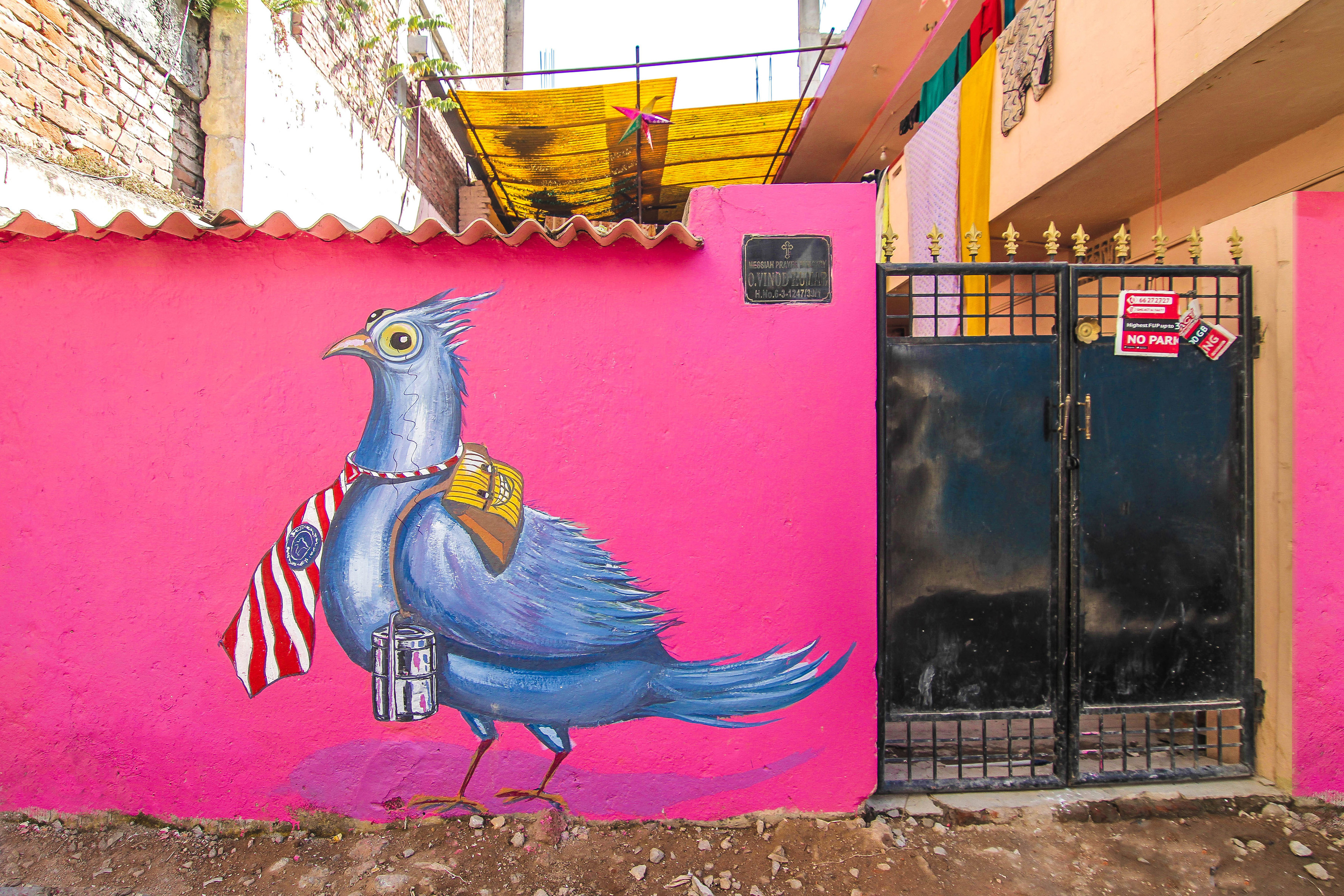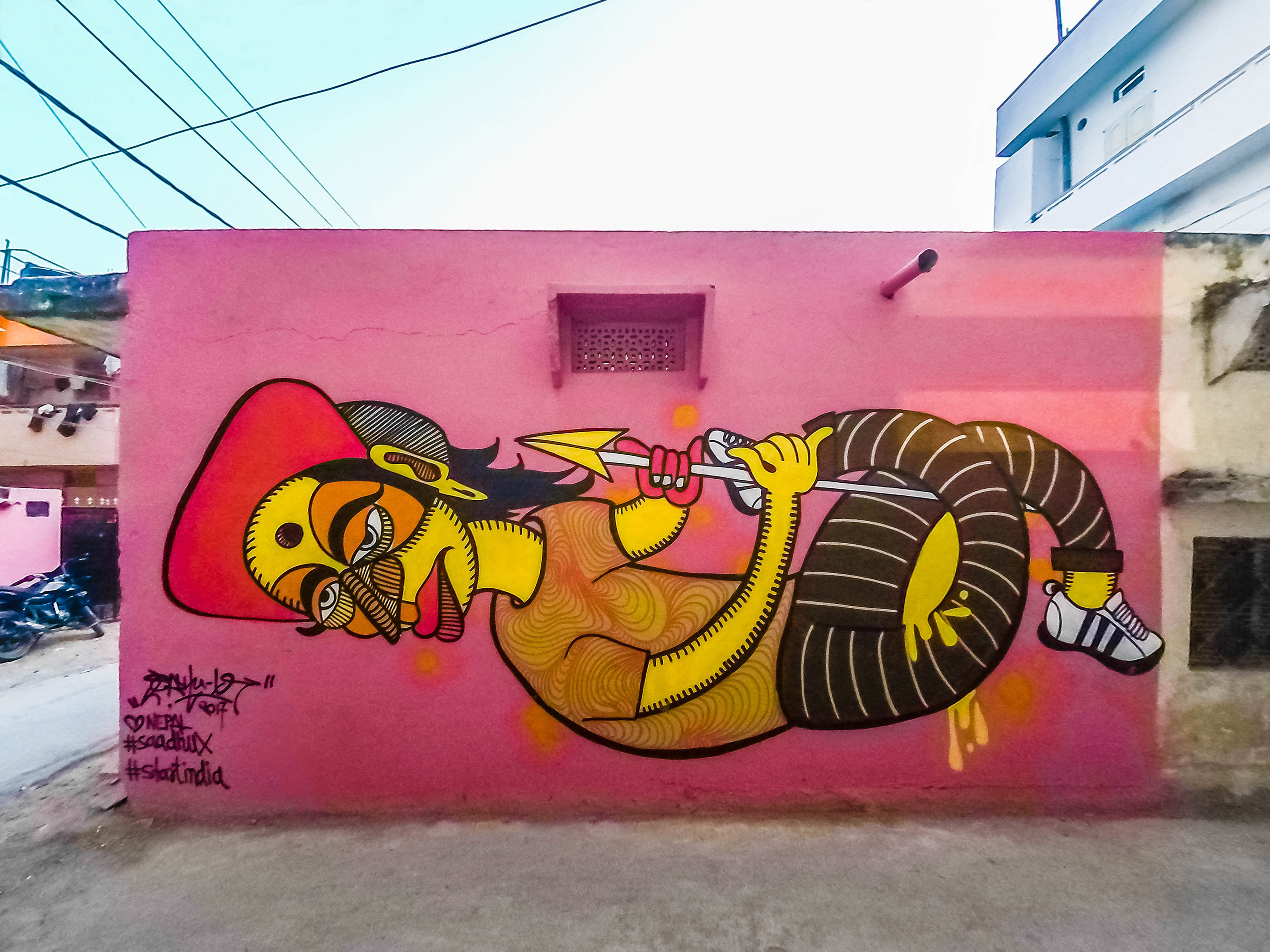 In 2019, to continue building the public art gallery, we returned to the area with 3 international