'Ukkadam' in Coimbatore is a Tamil Nadu Slum Clearance Board colony which today is home to people rehabilitated from slum areas across the city. The colony's pedestrian-friendly architecture and its unique context allowed us to set the base for the country's sixth open-air, public art district starting on four of its facades. Five artists - four national and one international, worked over twenty days in the month of March 2020 to create foundational pieces for this street art gallery.
Architecturally, Ukkadam is made up of multi-storied apartments, all of which bear wide expansive facades, while its streets are pedestrian-friendly and conducive to on-foot commuting. Additionally, the area's bustling micro-economy - made up of a variety of markets hosted on different days and dedicated to selling different kinds of wares, is sustained by a huge footfall of residents from all over the city. A combination of these factors allowed us to zero in on the locality as the site for the nation's sixth art district.
Building on the foundational concept of an 'art district' - premised on an open-air public art gallery model, the Ukkadam Art District allowed artists to interpret Kovai's distinct characteristics individually and represent them visually. Everything from Kovai's birds to its cinema, and its traditions to the intimate habits of the inhabitants of Ukkadam found visual articulation in the artists' pieces.
The curation (of both artists as well as artworks) sought to establish a different perception of the neighbourhood, making it a space for imagination and discursive dialogues to bloom.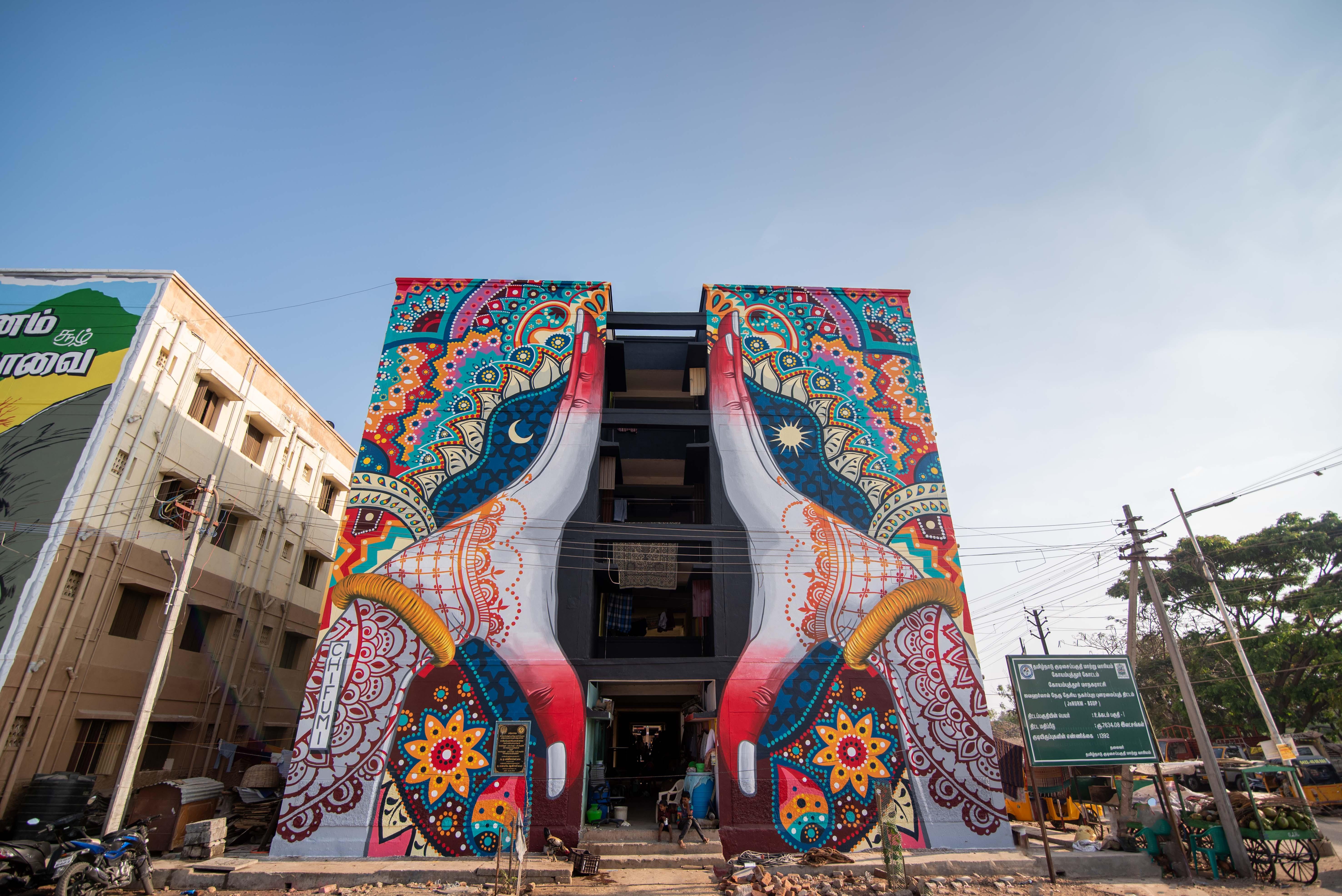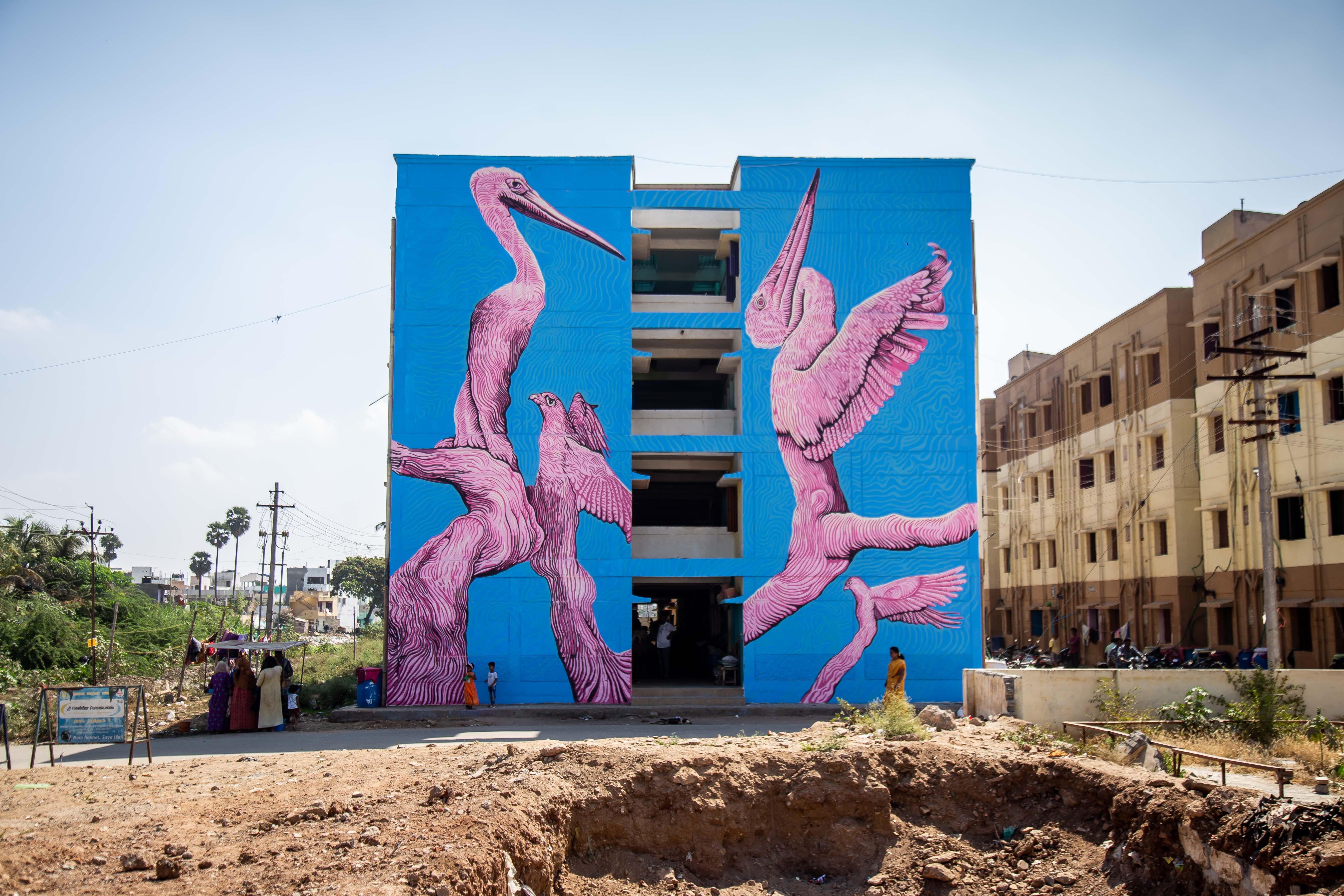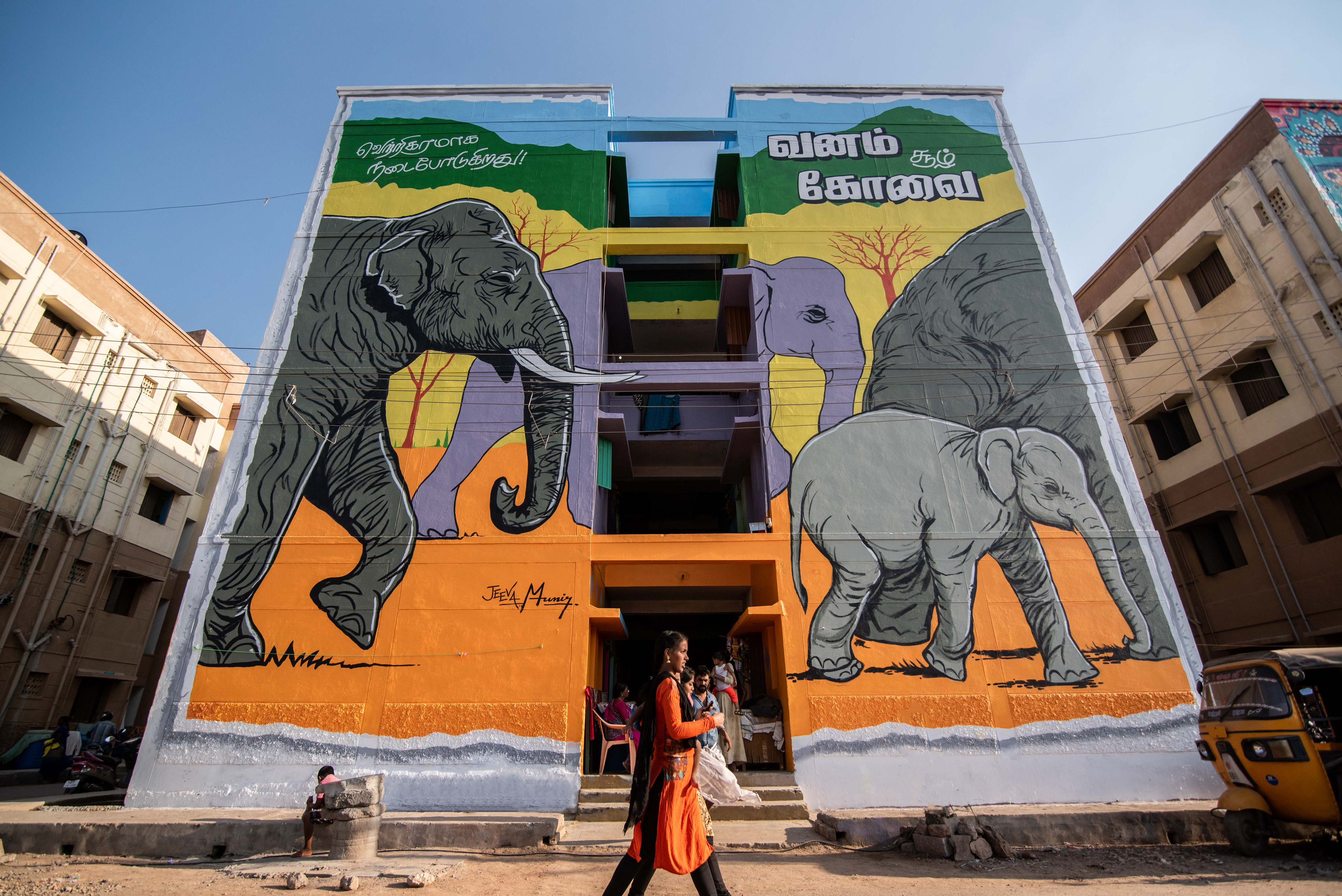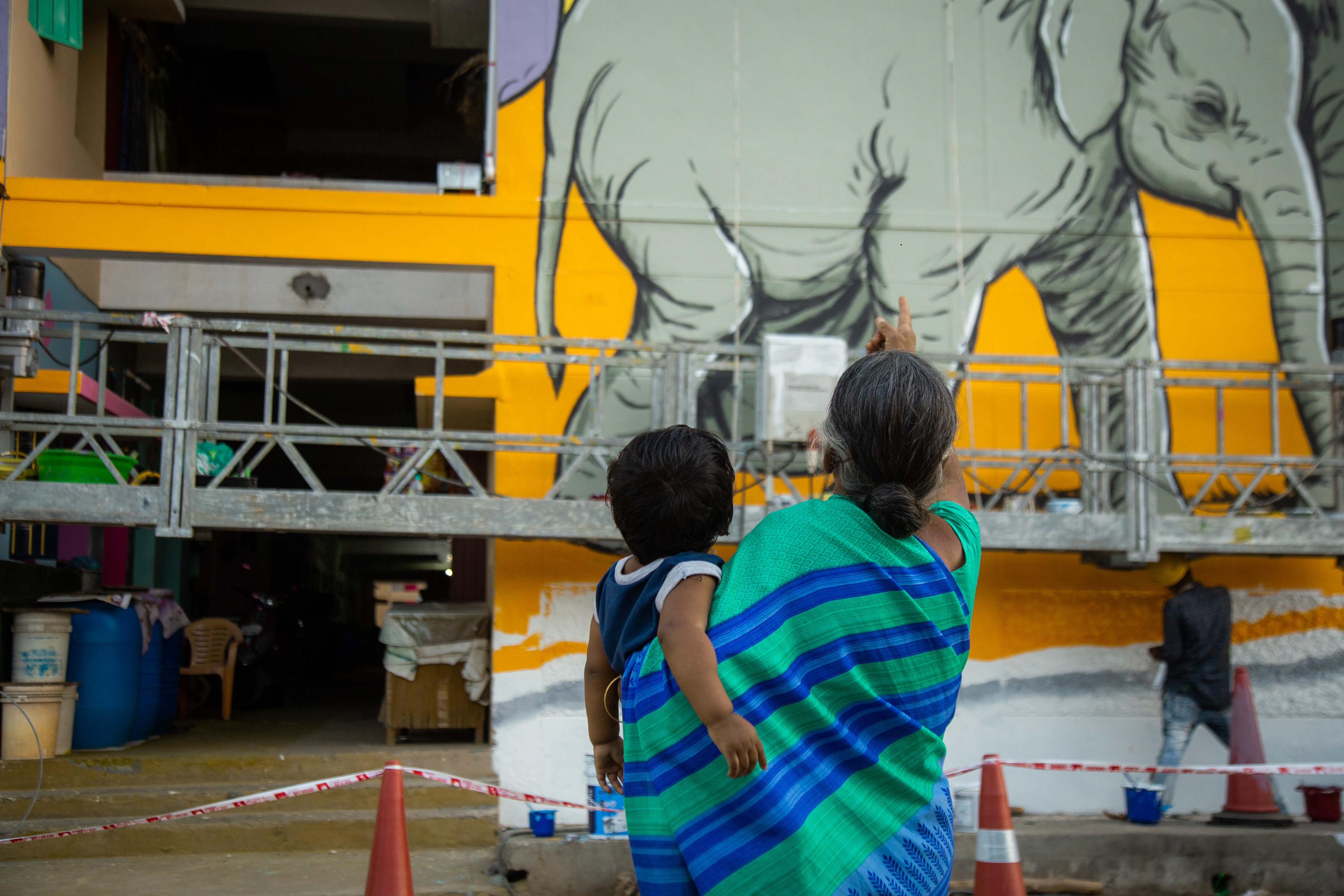 INAUGURATION
On 18th December 2021, after one month of continuous work, Ukkadam was officially inaugurated as Tamil Nadu's Second art district & India's Sixth Art District marking a landmark moment in the history of public art in South India.
The ceremony was honoured by the presence of V Senthil Balaji, Minister for Energy, Prohibition & Excise, G Sameeran, IAS, District Collector & District Magistrate, Raja Gopal Sunkara, IAS Commissioner, Coimbatore City Municipal Corporation, M Sharmila, Deputy Commissioner & District Revenue Officer, Coimbatore City Municipal Corporation.